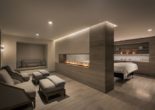 The spa. It's a routine activity for some and a rare treat for most. But for all, it's a momentary escape from reality.
We hopped on over to Chicago to explore its soaring skyscrapers, eat at some of its best restaurants, imbibe at rooftop bars and learn more about its culture.
The California-based group, WATG, is one of the world's leading multi-disciplinary design firms. They recently shared their list of major hospitality design trends for 2019.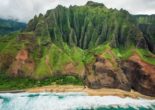 If you're craving an extraordinary trip that will not only stimulate the senses, but also soothe the soul, there's no better escape than picturesque Kauai.