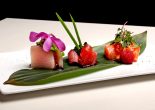 Japan is a popular destination for its historical sites and rich cultural heritage, but also as a culinary destination in its own right.
Mar, 13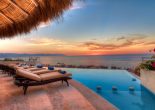 Located on the beautiful secluded cove of Las Estacas Beach, is a luxury all-inclusive resort in Puerto Vallarta. In 2013, the Dreams Puerto Vallarta was rebranded after a multimillion-dollar upgrade.
Mar, 05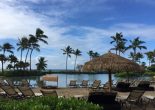 There's a reason Kauai is a top honeymoon destination. Okay, there are several reasons. Many reasons. Kauai exudes romance.
Jan, 21
Get in a carry-on state of mind with capsule packing.
Nov, 28
From the charms of Chile to glorious Granada, our experts select the 5 best destinations to visit in the coming months.
Oct, 02
With its rugged peaks, meadowed valleys, and turquoise-blue lakes, Banff (Canada) offers everything from mountain hikes and horseback excursions to hot spring soaks and luxury accommodations
Sep, 12
Ecuador is a wildly diverse country, and thanks to its compact size, a lot can be seen and experienced in a very short period.
Aug, 16