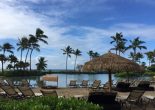 There's a reason Kauai is a top honeymoon destination. Okay, there are several reasons. Many reasons. Kauai exudes romance.
Jan, 21
Get in a carry-on state of mind with capsule packing.
Nov, 28
From the charms of Chile to glorious Granada, our experts select the 5 best destinations to visit in the coming months.
Oct, 02
With its rugged peaks, meadowed valleys, and turquoise-blue lakes, Banff (Canada) offers everything from mountain hikes and horseback excursions to hot spring soaks and luxury accommodations
Sep, 12
Ecuador is a wildly diverse country, and thanks to its compact size, a lot can be seen and experienced in a very short period.
Aug, 16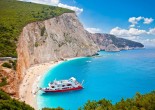 Are you ready to discover the most beautiful beaches in Europe?
Here is a selection of the best beaches for relaxing, partying or simply walking.
Jul, 26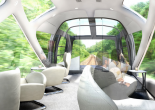 The purpose of the sleeper train, is not to get passengers to their destination rapidly but to allow them to the enjoy the landscapes while being thoroughly spoiled.
Jun, 29