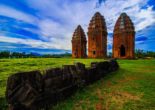 From black-stoned pyramids staggering out of the Sudanese desert to the silhouetted bare bones of England's Gothic Whitby Abbey in North Yorkshire striking abandoned sacred places can be found across the world.
Jun, 14
Stray from the well-worn tourist trails, and you'll discover another travel story entirely.
May, 13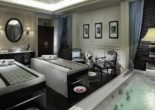 Once again, as was the case with last year's summit in Singapore, neither leader is staying at the Sofitel Legend Metropole Hanoi.
Apr, 07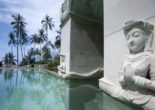 At these 10 wellness retreats and spas around the world, you don't just detox your body. Your mind and emotions get a vacation as well.
Mar, 18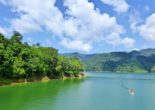 In the tropical morning light, Malaysia's Lake Temengor is a glazed expanse of emerald green, deepened by the dense walls of rainforest surrounding it.
Mar, 07
Next time you fly, you could experience a view of the airport rarely seen by passengers if you choose to stay in one of these airport hotels.
Feb, 18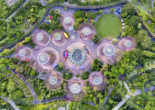 Set in Singapore, this year's box office hit "Crazy Rich Asians" may be part of the reason why the vibrant island city-state in Asia seems to have suddenly become a must-visit destination.
Feb, 06