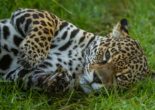 If the Everglades and the Serengeti had a child together, it might look a bit like the Iberá Wetlands of northeastern Argentina.
Jan, 23
One of the first things you'll notice on entering the Mystery Hotel Budapest is the Aladdin-style magic carpet "floating" above the reception desk.
Jan, 08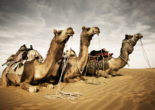 Scorching days, freezing nights, precious little water and dangerous reptiles for company.
It's no surprise that deserts are among the most daunting places on Earth.
Dec, 22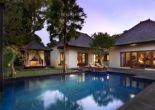 Its name literally means treasure, so it seems fitting that Bali's Awarta Nusa Dua Luxury Villas & Spa has been recognized as a gem of a boutique hotel.
Nov, 12
Cold rains, icy sidewalks and gray skies can make winter travel a trial. But hot drinks, snowy slopes, frozen lakes and crisp, blue skies full of fresh air? That's the kind of winter we can all wrap our mittens around.
Oct, 24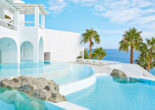 What better way to experience Greece than by staying in a waterfront hotel with a private plunge pool?
Sep, 23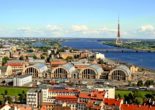 Positioned on the Baltic Sea between Lithuania and Estonia, Latvia is an impressive mix of art nouveau architecture and pristine nature.
Aug, 30