Like buying a proper watch or being measured for a bespoke suit, joining a Private Members' Club is a landmark moment for men of style, aspiration and taste.
Oct, 23
Surrounded on all sides by crystal-clear seas, Baja California Sur is a mecca for enthusiasts of all watersports.
Sep, 12
Boats are often overlooked as a way to see the world. In a lot of cases, though, boats are the best, and frequently the only way, to properly see a destination. Here are five of the best boat journeys the world has to offer.
Aug, 16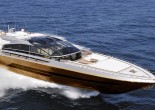 Owning a yacht is a quite expensive pleasure. Yachts can be expensive, very expensive and at last the most expensive ever. So, here is the list of the 3 most expensive yachts in the world.
Jul, 26
Occupying the top six floors of the recently-built Otemachi Tower, Aman Tokyo is an urban sanctuary high above the atmospheric whirl of tradition and modernity that epitomises Tokyo.
Jun, 29
If what you want is utter seclusion and perfect peace, in a location off-limits to everyone but the resort staff and a few other guests, then a private island is the only place to go.
Jun, 06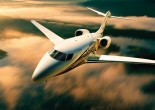 With impressive interiors and amenities that most of our homes don't even possess, here's a look at the five most high-end and luxurious private jets.
May, 26