One of the great pleasures of traveling is discovering romantic dining experiences that provide gourmet cuisine, exemplary service and an exquisite ambience.
May, 15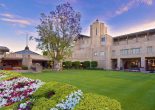 Ever wonder how to have the simple summer fun you enjoyed as a kid with the luxe perks of being a grown up? Luxury desert oasis has figured it out with the launch of their new season-long Biltmore Block Party.
May, 04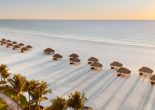 JW Marriott on Marco Island (JWMMI) is a testament to surprising new and return guests with its amenities and services.
Apr, 16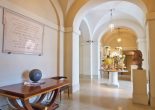 This historic 5-star property was once the headquarters of Italy's television and radio operations.
Apr, 02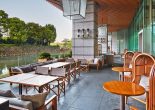 For those who choose to see their travels as a way to live out their most indulgent fantasies, there's nothing more resplendent and elegant than living the life of an emperor.
Mar, 13
What we view as "luxury" can be hard to define. The parameters shift, our tastes change and what may be the ultimate in opulence one day can be gauche and mundane the next.
Mar, 05
The best views of any city are from a high, vantage viewing point. Here are five of our favorite spots to sip a creative cocktail, and gaze out at the colorful skyline and twinkling lights of Los Angeles.
Feb, 06