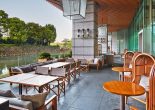 For those who choose to see their travels as a way to live out their most indulgent fantasies, there's nothing more resplendent and elegant than living the life of an emperor.
Mar, 13
What we view as "luxury" can be hard to define. The parameters shift, our tastes change and what may be the ultimate in opulence one day can be gauche and mundane the next.
Mar, 05
The best views of any city are from a high, vantage viewing point. Here are five of our favorite spots to sip a creative cocktail, and gaze out at the colorful skyline and twinkling lights of Los Angeles.
Feb, 06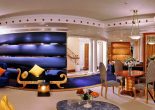 If there's one thing Dubai has a lot of, it's eye-wateringly-fancy hotels – and the emirate's resort game is about to get even hauter, with a Bulgari Resort and Residences opening later this year on Jumeirah Bay Island.
Jan, 21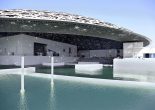 On Saturday 11 November, Louvre Abu Dhabi opened its doors to the public for the first time.
Nov, 28
Like buying a proper watch or being measured for a bespoke suit, joining a Private Members' Club is a landmark moment for men of style, aspiration and taste.
Oct, 23
Surrounded on all sides by crystal-clear seas, Baja California Sur is a mecca for enthusiasts of all watersports.
Sep, 12