Occupying the top six floors of the recently-built Otemachi Tower, Aman Tokyo is an urban sanctuary high above the atmospheric whirl of tradition and modernity that epitomises Tokyo.
Jun, 29
If what you want is utter seclusion and perfect peace, in a location off-limits to everyone but the resort staff and a few other guests, then a private island is the only place to go.
Jun, 06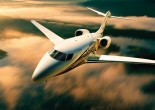 With impressive interiors and amenities that most of our homes don't even possess, here's a look at the five most high-end and luxurious private jets.
May, 26
They are proud of the stunning beaches, World Heritage Sites, striking monuments and magnificent nature – but not all travelers dare to come here.
May, 14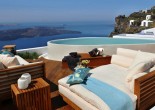 From its terrifying birth in the apocalyptic volcanic explosion of 1450 BC to the snow-white cubist villas hugging its sheer cliffs, Santorini (also known as Thira) is arguably the most dramatic of all the Greek islands.
Apr, 25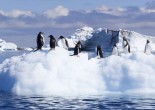 Antarctica may seem like an inaccessible and even downright hostile continent, but adventurous travelers who have witnessed its ethereal landscape agree it's an unforgettable, one of a kind experience.
Mar, 28
If are wondering where to stay in Lisbon, you should know that you have many different choices beyond the traditional hotels. Although hotels in Lisbon are a great option, you'll also find hostels or apartments to enjoy.
Mar, 09