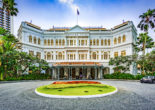 The scent of fresh paint still hanging in the air, there's a feeling of electricity wafting through Singapore's historic Raffles Hotel right now.
Aug, 30
Forget crumbling chateaux in the French countryside. For the ultimate vineyard vacation, try a Bond villain-style lair in the majestic mountains and valleys of South America.
Jul, 10
One of Thailand's most popular beach destinations, the island of Phuket is crammed full with luxury villas — some privately owned, others managed by high-end resorts.
Jun, 14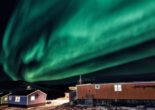 With no cars or mobile phone signal available, Eastern Greenland is about as far from civilization as gets.
May, 13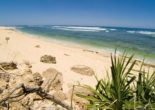 Famed as one of Bali's secret beaches, Nyang Nyang is far from undiscovered. Yet this mile-long strip of golden sand, framed by jungled cliffs and blue ocean with a foaming arc of surf, still hits the sweet spot.
May, 13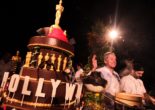 Just in time for his 25th Governors Ball, the glitzy Academy Awards after-party on February 24, CNN Travel caught up with Wolfgang Puck to look back at his illustrious career and his ever-expanding empire
Feb, 28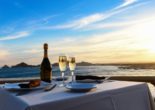 Whether it's celebrity chefs or million-dollar views, 12th-century dining rooms or Indian Ocean idylls, here are 14 of the world's most romantic restaurants where the love is well and truly shared
Feb, 18