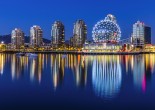 Vancouver is an excellent city and it is better to start your acquaintance with the city from the top. Take a spectacular 360° view of the city and its surroundings.
Jun, 28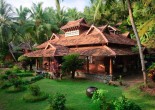 Kerala is considered the birthplace of Ayurveda. Now there are a lot of Ayurvedic resorts in Kerala, which is a beautiful Indian state. Being there is relaxation in itself.
May, 13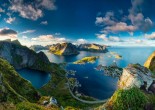 Fjords have become the symbol of Norway. If you visit Norway, this attraction can't be skipped.
Apr, 23
Kamchatka Peninsula that has Pacific Ocean on one side and Okhotsk Sea on the other is a destination with lots of smoking volcanoes.
Mar, 30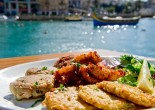 Maltese cuisine is a reflection of the history of Malta that developed under the influence of Sicily and England. However, other cultures also left their marks: French, Spanish, Maghreb, Provencal etc.
Mar, 16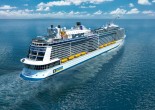 It is hard to choose the hottest cruise ship, especially when so many of them appeared. This review will probably give a glimpse to you of what happening in this cruising industry.
Mar, 06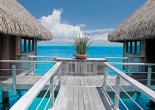 Intercontinental Moorea Resort & Spa is a 4-star resort on the island of Moorea surrounded by lush tropical nature. It is an excellent retreat for newly-weds.
Feb, 11