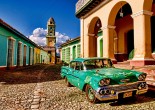 The tourism is well-developed in Cuba. 11 million people live in Cuba and 3 million tourists come to visit the country annually. Most of them come from Canada, Spain, and Italy.
Jul, 24
There are many amazing places in Oregon. You can go to the Crater Lake – the deepest lake (9.7 km) of the USA that is located in Oregon. The water is clear, ice-cold and clean in it – its blue color looks surreal.
Jul, 08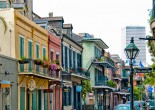 New Orleans is the largest city of Louisiana and the most frequently visited tourist destinations in the USA. Its blossoming culture is unique for a number of reasons. This is the birthplace of jazz.
Jul, 08
Picturesque skyline over the huge Lake Michigan impresses all visitors of the city. But this is just a start. There is much in Chicago to impress you. It has always been very important for USA.
Jul, 08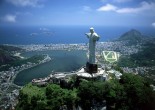 Rio de Janeiro is one of the most exciting cities of Brazil. Plenty of its landmarks with beaches, beautiful mountains and Carnival festival account for popularity of this place among tourists.
Jun, 28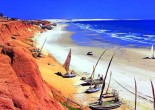 It is hard to choose the best travel destination in Brazil as this is the fifth biggest country in the world. It is better to decide upon the type of your journey first.
Jun, 28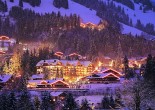 If you want to get to winter fairy tale then you should go to Gstaat, a wonderful village in Switzerland. You can see charm of winter in Gstaat. It is surrounded by Alps. A picturesque castle, located on a hill, overlooks the village.
Feb, 04