Reasons to visit Oregon
 
There are many amazing places in Oregon. You can go to the Crater Lake – the deepest lake (9.7 km) of the USA that is located in Oregon. The caldera lake formed about 150 years ago by volcano Mount Mazama is not connected with some river and when water evaporates, water is compensated by precipitations.
The water is clear, ice-cold and clean in it – its blue color looks surreal. The Old Man of the Lake is one of its interesting phenomena, which is over a century old. Being like an iceberg (the biggest part is under the water), a hemlock stump bobs from the water and floats vertically in the lake.
Lovers of nature can see the sea lions in the Oregon Caves, a privately owned reserve. Sea Lion Caves include the system of caves connected with each other.
Oregon is a place with most beautiful gardens, many of which are located in Portland: Japanese Garden, Washington Park, Grotto and the International Rose Test Garden with 7000 varieties of roses. Therefore Portland is also called "The City of Roses". The Oregon Zoo is highly recommended as well.
Lovers of sea adventures can be captivated with "Peter Iredale", a shipwreck of a four-masted bark bound for Portland in 1906. In heavy fog, the ship still managed to reach the shore safely. It ran aground at beach and hit so hard that its masts broke. The ship was abandoned this way. Though its condition deteriorated, it still serves as a popular tourist attraction. You can walk up to it when the tide is low.
The roadside Oregon Vortex or a Mystery Shack in Gravity Falls that defies the gravity are places that are interesting for tourists. Among other exciting spots is an Old West Ghost Town that will take you back to 1800s and the Witch's House from the Forest Park in Portland. You will hear an Interesting but tragic legend of the house that looks rather creepy. So maybe you'll see some ghosts there.
Lincoln City Kite Festival can be fun for travelers with kids, but not necessarily. There you can see absolutely fantastic kites. Children also love visit the Oregon's Prehistoric Gardens with life-sized sculptures of dinosaurs.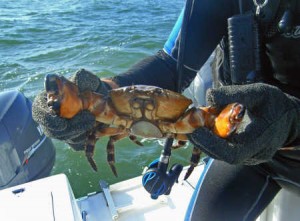 Chilly waters of Pacific Ocean on the West Coast create perfect conditions for Dungerness crab. You should try crab a size of your head! If you want to prepare the Dungerness crab yourself, you should go to the Rockaway Beach, where Dungerness crabs are caught.  Dungerness crab is usually boiled in water with salt but more creative recipes are used in the restaurants. The best crabs are served in Norma's Seafood & Steak in Seaside. It pops up on menus of all dining venues. For instance, such dish is served in the Bay House. This is a refined restaurant in the Lincoln City, Oregon, and features a look of a charming bungalow. Other restaurants, where you can try crab and other elegant dishes, include Ariana Restaurant (Bend), C Street Bistro (Jacksonville), Jen's Garden (Sisters), French-inspired Le Pigeon and Bollywood Theater (Portland). Refined cuisine can be founded in Painted Lady (Newberg) and Sybaris Bistro (Albany) with eclectic dishes. There are many vintage restaurants loved by Americans and guests of Oregon, for instance, The Leaky Roof, Caro Amico (Portland).
The tourists flock to Voodoo Doughnuts that became famous for unusual doughnuts. The doughnut shop features interesting eclectic décor.
If you want to go shopping, the best malls in Oregon are Pioneer Place, Lloyd Center in Portland. Columbia Gorge Premium Outlets in Troudale offer exceptional brands for customers with 25-65% discount.