Best things to see in New Orleans
New Orleans is the largest city of Louisiana and the most frequently visited tourist destinations in the USA. Its blossoming culture is unique for a number of reasons. This is the birthplace of jazz. While military march sounded throughout America at the end of the 19th century, New Orleans was dancing to Louisiana Voodoo, spiritual folkways evolved from the traditions of African slaves brought to the USA. Slaves could own drums there like nowhere else. This contributed to the development of jazz. Even now this is the best destination where you can listen to jazz, blues, zydeco, funk and Cajun. Along with Louisiana Philharmonic Orchestra, and the New Orleans Opera that attract visitors, Bourbon Street that dates back to the 18th century is full of best clubs, bars and DJs.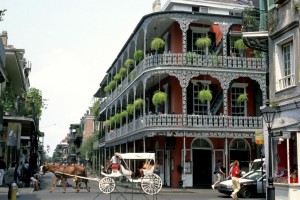 It has always been a cheerful place with people dancing in the streets therefore it's a perfect place for celebration of Mardi Gras. The energy of the place is summarized from the impact of mix of Caribbean, German, Haitian, Irish, Creole cultures and French sophistication.
The history affects the image of the city. You will see Victorian mansions all over the city and ornate colonial French architecture in the French Quarter, where great restaurants, museums, art galleries and night clubs can be found. Galatoire's Restaurant is one of the oldest and famous restaurants of the quarter.
Take a ride on the historic St. Charles Avenue Streetcar that was built in 1835. It will take you from Canal Street to Carondelet Avenue, and you will have a chance to see many historic jaw-dropping mansions along the way.
The Garden Districts is one of the stops. There you can see a Victorian Wedding Cake House, the best-preserved mansion in the South.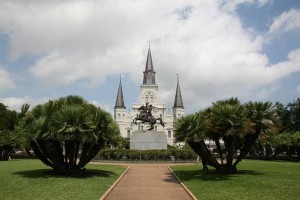 Visit Jackson Square Park named after the war hero Andrew Jackson to see the oldest cathedral in North America and a venue with live music. The building of cathedral is the most recognizable landmark of the city.
Wonders of the sea can be seen in Audubon Aquarium's Deep Seas. The most exotic marine creatures live in the huge aquarium located on the banks of the Mississippi River.
Grab your beads in Mardi Gras celebration with its colorful festivals.
The tourists like to make journey on Mississippi river by New Orleans' Only Steamboat Natchez. During the two hour cruise they have a chance to enjoy the skyline of the city, try Louisiana-style fried fish and gumbo to the sounds of live jazz. The cost of cruise vary from $46 to $77.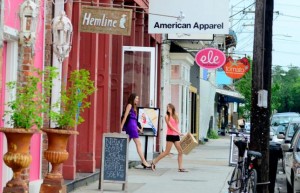 Put on your walking shoes for Magazine Street as it is 6 miles long. There are many antique shops on it.
The plantation tours give a feel of the South and its past.
You can shop at the French Market, The Esplanade, Lakeside Shopping Center, the shops at Canal Place, where 50+ famous brands are presented, and Oakwood Center rebuilt after Hurricane Katrina.