When it comes to wine tasting, there are many fabulous destinations to choose from.
May, 15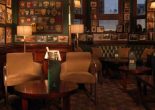 The Stafford London has relaunched the hotel's much-loved American Bar. Following a beautiful refurbishment, Culinary Director Ben Tish will introduce an exciting menu.
May, 15
One of the great pleasures of traveling is discovering romantic dining experiences that provide gourmet cuisine, exemplary service and an exquisite ambience.
May, 15
Africa showed 9 percent growth in tourism arrivals in 2017 compared to 2016, a larger increase than any other region in the world. 2018 looks even more promising for Africa.
May, 04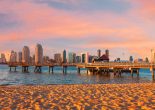 San Diego may be best known for amazing beaches and year-round perfect weather, but curious visitors can find unique experiences hidden around San Diego's many corners.
May, 04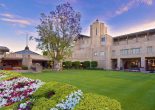 Ever wonder how to have the simple summer fun you enjoyed as a kid with the luxe perks of being a grown up? Luxury desert oasis has figured it out with the launch of their new season-long Biltmore Block Party.
May, 04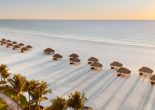 JW Marriott on Marco Island (JWMMI) is a testament to surprising new and return guests with its amenities and services.
Apr, 16