Boats are often overlooked as a way to see the world. In a lot of cases, though, boats are the best, and frequently the only way, to properly see a destination. Here are five of the best boat journeys the world has to offer.
Aug, 16
Ladies watch trends in 2017 are all about minimalist designs, sporty elegance, smart capabilities, leather straps, luxurious gold tones, timeless whites and blue shades.
Aug, 16
Ecuador is a wildly diverse country, and thanks to its compact size, a lot can be seen and experienced in a very short period.
Aug, 16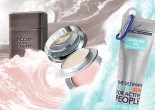 Daily routine is behind. You are packing for your luxury yacht vacations. You are going to spend amazing time resting and relaxing. Don't forget about your body care!
Jul, 26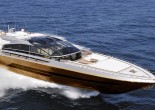 Owning a yacht is a quite expensive pleasure. Yachts can be expensive, very expensive and at last the most expensive ever. So, here is the list of the 3 most expensive yachts in the world.
Jul, 26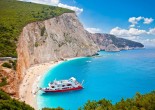 Are you ready to discover the most beautiful beaches in Europe?
Here is a selection of the best beaches for relaxing, partying or simply walking.
Jul, 26
If you're planning a trip to Japan, one of the most important steps is deciding where to visit.
To help you navigate the possibilities and decide where to visit, we'll give you some tips.
Jun, 30