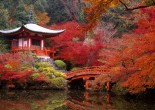 Lets explore together one of the most mystic countries in the world. Japan…Rich culture, delicious and healthy cuisine, scenic landscapes. We will take you on unforgettable journey across this beautiful country.
Sep, 15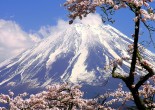 Any person is excited over the trip to Japan. Everything is amazing in this country: from extraordinary cuisine to refined architecture.
Sep, 15
Shopping in Japan is not just the way to buy things but much fun thanks to the influence of national culture on shops and marketing. Shopping in Japan, you explore the culture of the country.
Sep, 15