Best travel destinations in Brazil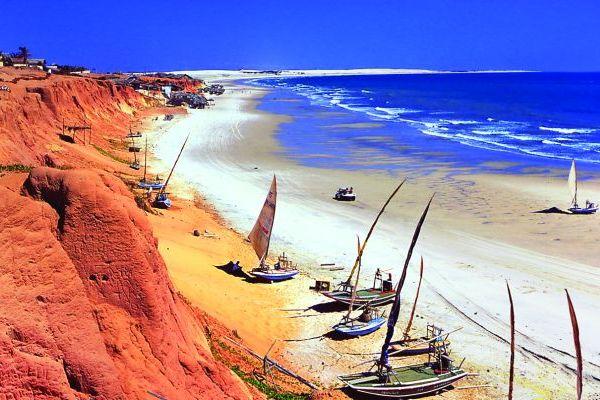 It is hard to choose the best travel destination in Brazil as this is the fifth biggest country in the world. It is better to decide upon the type of your journey first. The choice will be different if you prefer beach, birdwatching, hiking rest in comparison, for instance, with cultural vacation in the cities of Brazil. Any group of travelers will find something interesting to enjoy. You may love its incredible coastal landscapes, white sand beaches, red-rock canyons, huge waterfalls and untouched beauty of Amazonia.
Brazil for nature lovers.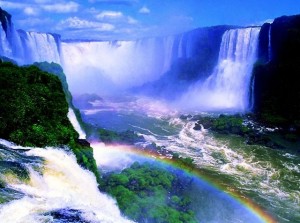 Brazil features magnificent flora and fauna with biggest collection of species. This biodiversity attracts crowds of tourists who come for kayaking in the Amazon, whale watching on the coast of ocean, climbing rocks to discover breathtaking panorama views, horseback riding in Pantanal, where ecotourism helped to preserve the environment.
Those who choose river trips in Amazonia, should go to Manaus, where such trips start. It is considered to be a gateway to the Amazon rainforest.
Lovers of nature should go to Foz do Iguaçu, Paraná to see the widest waterfall in the world, one of the most magnificent places and breathtaking spectacle.
Beach rest with caipirinha in the hand.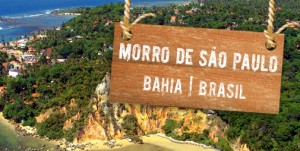 Even doing nothing in Brazil is great – beach rest with caipirinha (national drink) will be unforgettable. Add hip-shaking hot dances in the atmospheric samba clubs to it and you will believe in the local saying that God is Brazilian. Morro de São Paulo, Bahia, for instance, is perfect destination for beach rest. There is only sand on this island, the cars are not allowed there. You can regard beach rest in trendsetting Ipanema as well.
One of the best places to visit is Salvador, a city that witnessed the most notable events of the country. Located on the coast of the Bay of All Saints, Salvador is ideal if you want to combine beach and cultural rest. The best entertainment venues can be found here. The Carnival celebration is organized in Salvador.
Historic cultural riches and colonial charm of old cities.

If you decided to explore cultural riches that are scattered throughout the country, the list of travel destination should include charming well preserved colonial cities with its historic buildings. Ouro Preto founded in the 17th century is one of them. This former mining town is located in the mountains and features Baroque architecture thanks to which it was called a World Heritage Site by UNESCO.
Olinda is even older than Outro Preto – it was founded in the 16th century. The city is located on the coast of Atlantic Ocean and was the capital of the state until the Dutch burnt the settlement. You will love the place for colonial architecture and artisan workshops. Those who want to see the Carnival but avoid overcrowded cities, can watch festive events in Olinda that is also involved into celebration.
Other interesting historic town that features cobbled streets and colonial houses of different colors is Parati. Multicolored houses are often used and B&B accommodations, which are named pousadas. Its location on the Brazil's Green Coast, mountains, emerald sea and tropical forests made this spectacular place a popular travel destination.
Following the well-trodden tourist routes.

Your trip can include such tourist staples as:
• San Paulo, the biggest city in the country with skyscrapers, gourmet restaurants, diverse culture scene, sizzling bars, clubs and big number of parks.
• Brasilia with its interesting urban planning that many call utopia. The city is designed in the form of airplane that includes different parts (districts) aimed at certain functions. There are residential, cultural, commercial districts.
• Fortaleza with a combination of historic sights, dynamic shopping and plenty to see: monuments, museums, theatres and cultural centers. Fortaleza is known widely for its igniting forró music and forró dances. It is so captivating to watch the dancing couples!