When it comes to wine tasting, there are many fabulous destinations to choose from.
May, 15
One of the great pleasures of traveling is discovering romantic dining experiences that provide gourmet cuisine, exemplary service and an exquisite ambience.
May, 15
Africa showed 9 percent growth in tourism arrivals in 2017 compared to 2016, a larger increase than any other region in the world. 2018 looks even more promising for Africa.
May, 04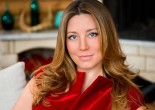 Elite Club is a Luxury Life Style Management Company. We offer creative solutions, innovative ideas, convenience, and discretion. Our mission is to provide our clients with exclusive access to luxury services and products.
Jan, 02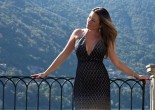 Alina found Elite Club company in 2007. The firm offers wide range of services including consulting, business support and marketing. The company specializes in luxury lifestyle management.
Jan, 01