Staying in luxury safari lodges, a person gets great service, perfectly-designed accommodation and excellent location for game viewing.
Sep, 06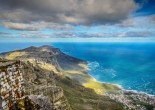 If you want to travel to a vast, incredibly beautiful country, South Africa should be your choice. The trip to the African continent is always fantastic and extraordinary.
Sep, 06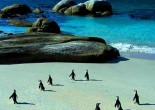 Cape Town is amazing travelling destination with a wealth of attractions. You can take a sightseeing bus tour to get a glimpse of the city.
Sep, 06