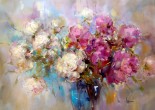 In the new Issue of Elite Club Ltd we wanted to show our readers the boundaries of modern art and its stars. Meet Bambi, the new street artist that has been taking the world of art by storm.
Mar, 31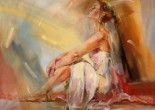 Elegant and almost airy female figures, created by Anna Rasumovskaya, capture the attention of art lovers at once. Her canvases demonstrate beauty of her characters.
Mar, 31
Paris is a perfect destination if you are planning to shop for antiques. There are many places where you can feel as if you were taken to the past by time-machine. Here are some of them.

Mar, 31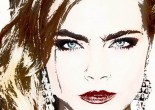 Street art culture became an interesting phenomenon nowadays. Unsanctioned artwork gained huge popularity during the boom of graffiti art that started in the 1980s.
Mar, 31
Those who come to New York for contemporary art should go to Chelsea. This is the neighborhood on Manhattan, where about 350 galleries are located.
Mar, 31