Paris is a perfect destination if you are planning to shop for antiques. There are many places where you can feel as if you were taken to the past by time-machine. Here are some of them.

Mar, 31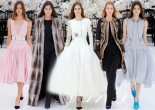 Please join us in this special Fashion Issue to explore the capital of exclusive Italian craftsmanship and design, Milan and find out more about this season's fashion trends and the history one of my favorite brands Gucci.

Aug, 19
The city of Lights, romance and gourmet food is awaiting for you.  In this special Issue we take you to most luxurious places in Paris: hotels, restaurants, shopping, night clubs and historic castles in Parisian countryside.
Jun, 13
Looking for a luxury rest in Paris you should consider staying at a castle hotel. You will feel like a member of a royal family there.
Jun, 13
27 million visitors come to Paris annually. There are 17 million foreign tourists among them. All of them want to see the best of Paris.
Jun, 13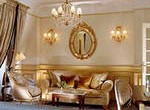 There are a lot of luxury hotel in Paris but we are going to describe the best ones. Here are top 5 luxury hotels that will make your trips superb.
Jun, 13
1. Cartier
23 Place Vendôme
2. Chaumet
12 Place Vendôme
3. Boucheron
26 Place Vendôme
Jun, 13