Best West Coast places in USA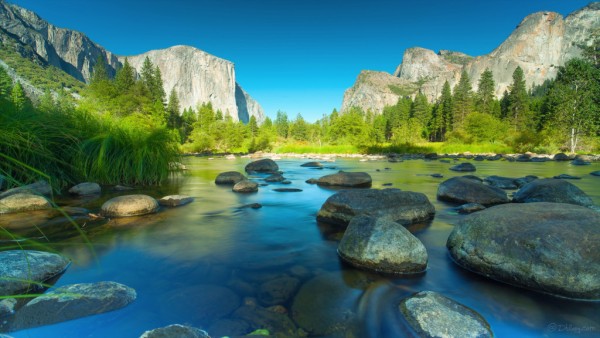 You can have an epic adventure as you make a tour around West Coast of USA. Here are some highlights that can make it amazing. Choose the destination points you like best.
Seattle is one of the world's greenest city, therefore it is called an Emerald City. It features a unique cityscape. Its eclectic neighborhoods, downtown waterfront and fantastic panoramic views available from the Space Needle make tourists aspire to Seattle. The Space Needle is an international marvel, and it is 520 feet high. The tickets vary from $12 to $19. You can even arrange private events at the height 100 feet.
Yosemite National Park is an incredible destination with cliffs, forests, meadows, waterfalls and a glacier-carved canyon Yosemite. You will have a chance to see the fifth tallest waterfall of the world. Half Dome is the most popular attraction in the park.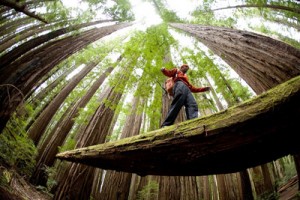 Redwood National and State Parks demonstrate the grandeur of the oldest giant trees. The trees are damp due to coastal fog and moisture that contribute to growth of vegetation. About 300,000 visitors come annually to enjoy its nature and measure the trees that reach to 20 feet around. The trees reach the height of 35-story building.  But the trees are not only huge, they are long-livers as well. For instance, the redwoods can be even 2000 years old.
If you want to visit American Riviera, you should go to Santa Barbara. There you can see rolling valleys, incredible hotels and restaurants, miles of attractive beach and stunning mountains. All these pleasures are located on 20 square miles so everything is close here. There is much to explore. Santa Barbara outdoor recreation options include kayaking, hiking to Gaviota State Park, rock climbing at San Ysidro Canyon known for spectacular waterfall views, horseback riding on the valleys of the region and other things.
Big Sur, Highway 1 is one of the scenic routes for automobile travelers. The highway winds along the coastline and western flank of the mountains. There are a lot of spectacular places where travelers can just stop and admire the view of the Pacific Ocean.  Highway 1 with glorious curves and breathtaking views enters the list of the most beautiful routes of USA.
Long Beach is a huge playground in the heart of Southern California, where all kinds of adventures can be experienced. This coastal and port city is incredibly spectacular. The most famous attractions include Queen Mary that was turned into historic hotel with art deco rooms. Take Long Beach Segway tour to get acquainted with interesting sights and remarkable views of Rainbow Harbor. Rent the boat to explore the Long Beach waterfront or take a tour to El Dorado park, an oasis of natural habitat with diverse flora and fauna, where over 150 kinds of birds live.
San Diego is a perfect destination. El Cortez Apartment Hotel was the tallest building in San Diego in 1927-1963 and the cityscape is nice. But many people come to San Diego for blue whale watching. The season begins at the end of June and continues till September. During 4-hour excursion, you will see many legendary and exclusive animals: sea lions, dolphins and others.
The best way to see San Diego is to take helicopter tour. The prices are affordable and start from $108 per person though there are different tour packages. This exhilarating tour will leave you with adrenalin and great experience.
Do not forget about the Las Vegas Strip – a main road with casinos. You just can't skip it when you look for entertainment on US West Coast. It is 6 kilometers long – can you imagine that? 6 kilometers of entertainment! Include Las Vegas to your list.