10 best hotels of Mexico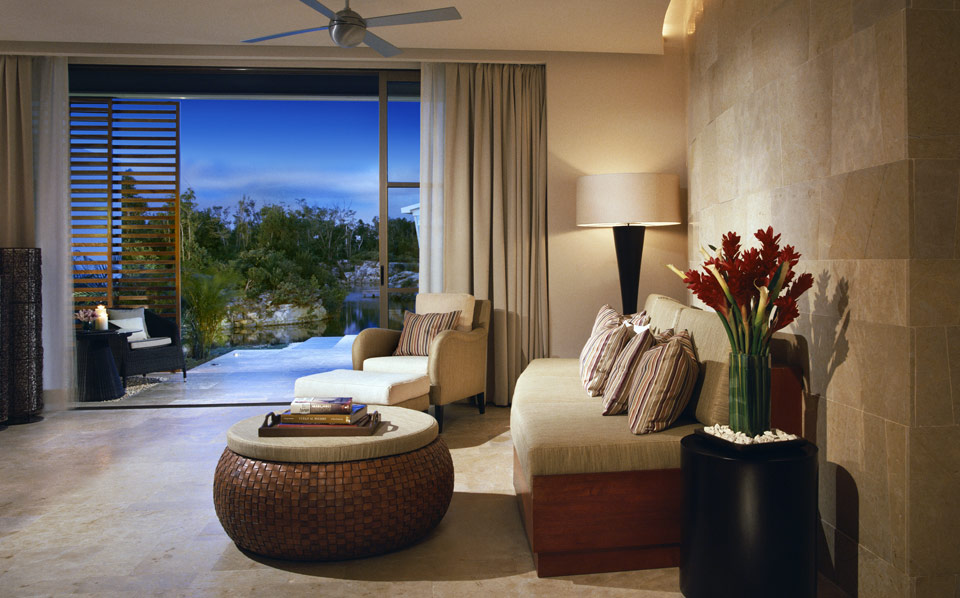 If you want to stay at an intimate and comfy boutique hotel, organize your wedding or some group event, Mexico is a great choice. It delivers idyllic setting for special occasions. There are many small boutique hotels with rustic luxury décor, rooms with ocean views at Mayan Riviera. Here is the list of the best hotels.
You can find elegance of colonial era in Rosewood Mayakoba that opened in 2008.  You can find a great escape at that place. The resort enclave takes 1600 acres and is located along the mile-long beach on the north of the town of Playa del Carmen. The resort has 130 suits with private plunge pools.  There are also sundecks, individual docks and garden showers. It is often recognized as one of the best resorts by different organizations, mass media and travel magazines. The hotel is eco-friendly and blends perfectly with nature around it. The destination is great for cultural immersion. Tourists can visit the ruins of Mayan civilization. Fashion-minded people can enjoy nice experience, shopping in Playa del Carmen and Cancun.
Hacienda de los Santos is a fashionable resort that is located in 3 Spanish Colonial buildings and a sugar mill just beside the Sierra Madre Occidental mountains, between the beaches of San Carlos and Copper Canyon. You will love its lush gardens and sophisticated ageless glamour. The owners of the hotel are Americans who moved to Mexico as they were passionate about the country. They travelled a lot and found their Shangri-la there. They managed to imbue their Hacienda with spirit of old Mexico. There are 15 suites and 10 guestrooms with custom furniture, shutters, tribal area carpets, antiques and hand-crafted artifacts and antiques. Or you can order a luxury villa to make your trip exceptional. Delicious meals of American and Sonoran cuisine are served there.
You can also try the hotel One & Only Palmilla, Los Cabos surrounded by lush vegetation. This 5-star hotel has a fantastic view on the beachfront. Rich history of Los Cabos provides much interesting for tourists to explore. The resort has been working since 1956. This was a 15-room hotel owned by the son of President of Mexico. Now it expanded to 115 rooms. Many famous people stayed there including US Ex-President Dwight D. Eisenhower. One can enjoy privacy and seclusion at this place, try exceptional steak and seafood restaurant. You will love Mexican farm-to table cuisine. There is spa for exclusive grooming.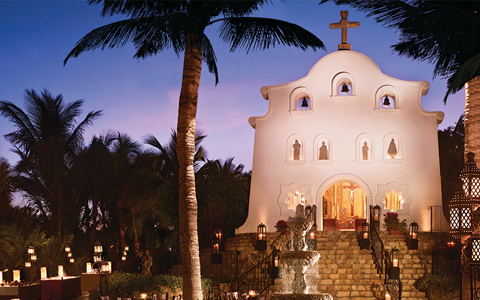 Diplomat hotel is a boutique hotel that is located on a quiet street of Merida. It opened in 2014 by a couple from Canada. This is a Spanish colonial building just blocks away from numerous historic sites, galleries, parks, shops and restaurants. Tourists can explore the Mayan ruins, cenotes (fresh water sinkholes), Spanish convents which are easily accessible nearby. There are four suites that feature local Mexican flavor. The rooms are decorated in Spanish colonial style emphasized by such items as vintage typewriters, photos, globes etc. All of them are well-equipped. Fresh organic foods are used for dishes grown at the local farms. Local fruits, herbs and spices are used to make cocktails. You can also try Yucatan's finest craft beers, Mexican wines and coconut water at the courtyard bar.
Casa Bella is another boutique hotel with colonial atmosphere. There is beautiful outdoor patio with much vegetation in front of you that makes your stay more pleasant.  Enjoy tranquility and peace inside this elegant building. There is a nice lounge for excellent rest. The hotel is just minutes away from the pacific coast. There are 13 rooms with 2 suites included. It is operated by the local family and was inspired by hacienda's style. Local people respect their legacy and traditions and try to honor them in this way. The hotel also invites to try healing therapies and massage, herbal steam facials and body treatments in the spa of the hotel.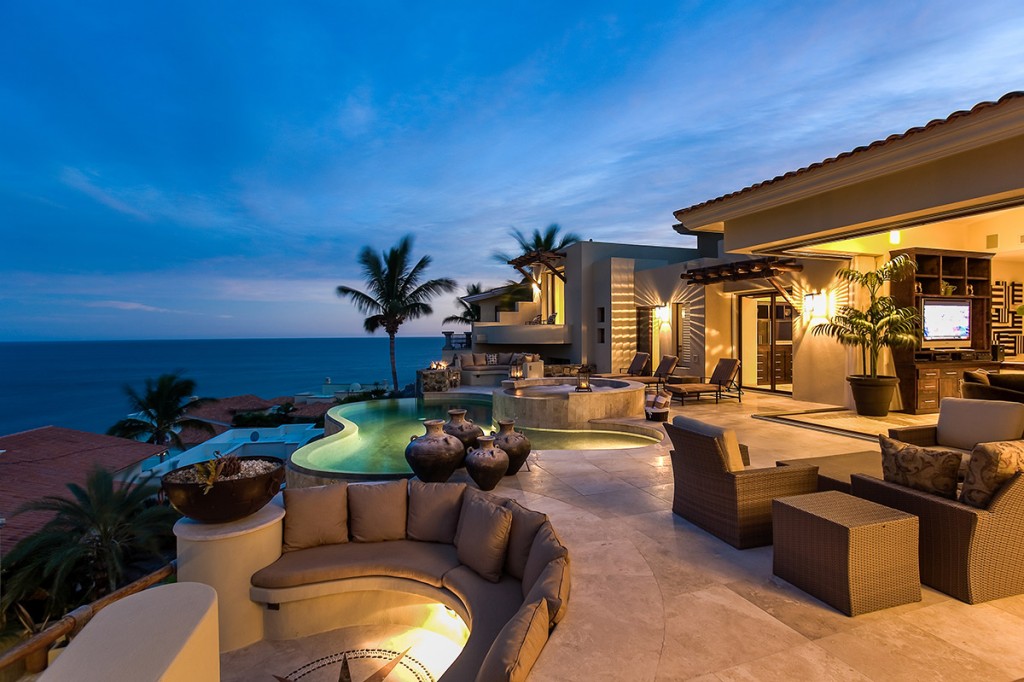 You will definitely love you stay in Mexico if you choose Posada San Juan Boutique Hotel that is located in Valladolid Yucatan. It is close to the center of the city with its main square and other attractions. The hotel offers 8 spacious suites, a terrace that overlooks the lush garden, a pool and a nice atmosphere. In addition to the king-sized bed all rooms have a hammock of pure cotton.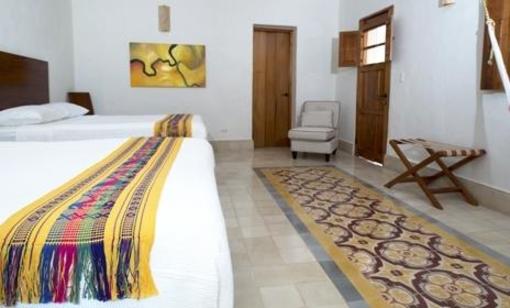 Las Ventanas al Paraiso, A Rosewood Resort in Los Cabos offers unparalleled service to its guests. It reveals the sense of luxury to you. You can order a suite, villa or mansion. All include luxurious amenities. If you plan to stay long you can decide to book private residences. Villas with spectacular ocean views have infinity-edge pool and are decorated with finest Mexican craftsmanship. After swimming you can rest on hand-carved furniture.
Many tourists love to stay in Guayaba Inn that is located in San Cristobal. The owners first opened the restaurant and art gallery and then first lodging was established. It was done out of necessity to attract discerning collectors from different parts of the world. The owners cared much about their clients therefore Guaybaya Inn is so special. The boutique hotel presents luxury in simplicity. The hotel is located in the historical district. There are museums and cultural sites nearby.
If you want to live in a luxury hotel surrounded by unspoiled beauty, then Hotel Jashita should be your choice. This small luxury hotel in Tulum is a dream for divers and vacationers. The eco-friendly hotel was built in a nice bay and its suites have everything for comfortable stay. The hotel features a sophisticated design. Breathtaking views, peaceful atmosphere, spa services and delicious food of the restaurant and bar will amaze you.
Casa Velas set in tropical gardens is incredible. This is all-inclusive hotel for adults only. Its elegant suits with balconies and terraces are loved by people who look for retreat on Mexico's Pacific Riviera. The hotel resembles a paradise. Koi fish in the pond, peackocks are walking around. The facilities are gorgeous at the place. If you want more fun you can look for nightlife in Puerto Vallarta – a resort town that is located close. Choose one of 80 luxury suites, decorated with elements influenced by traditional Mexican design.