Exotic islands in the Indian Ocean provide great options for vacation, which can seem a bit pricey for you. But I can assure you, this is worth it.
Oct, 22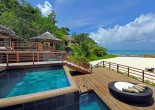 Peace and privacy – are the things that people mainly expect when they go to the Seychelles. Many compare the Seychelles with a paradise. Nature is fabulous there and the hotel should be fantastic too.
Oct, 22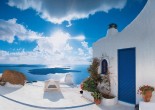 Some travelling destination points with laid-back atmosphere are perfect for honeymoon. These are the places with spectacular landscapes and secluded atmosphere.
Jul, 25