Top 5 most romantic places of the world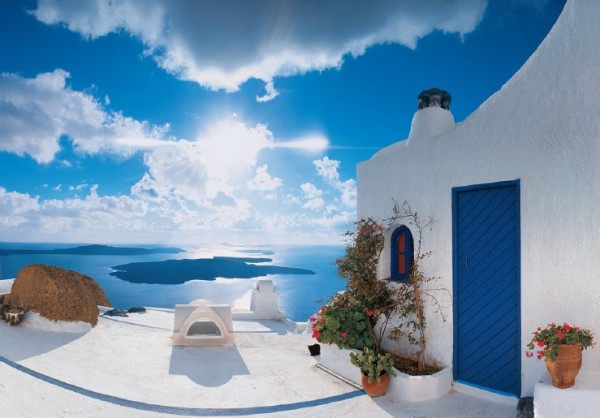 Some travelling destination points with laid-back atmosphere are perfect for honeymoon. These are the places with spectacular landscapes and secluded atmosphere where romantic couples can spend good time together looking at the sunset.
Bali is a great choice for such trip. The tourist infrastructure in the country of is well-developed. There are many popular destinations with luxury villas for guests. Romantic couples love Bali for natural beauty, welcoming atmosphere, incredible beaches. There are a lot of opportunities to please the darling here. One can prepare candlelit dinner with flower garlands and live performance of musicians. Bali romantic package can include relaxing Ayurveda spa treatment to make the trip even more enchanting. It is worth pointing out the best hotels for romance: the St. Regis Bali Resort, the Bale, the Elysian, the Samaya Bali and others.
Why go to Seychelles for romantic vacation? Clean sand beaches, pure aquamarine water make Seychelles idyllic for your purposes. There are a lot of places there for sharing a kiss under the shade of lush vegetation. Make a honeymoon paradise out of your vacation to remember it for years to come.
Many celebrities adore Seychelles; Brad Pitt, Pierce Brosnan, Katharine Zeta Jones, Michael Douglas and Leonardo diCaprio relax here. It is a great place where you can dedicate time to each other. Popular islands include Silhouette, Praslin La Digue, Frigate, Dennis, Bird and etc. There are also little islands where just one resort can be found.
Bruges is Belgian city, which is a perfect destination for romantic vacation. There are many fantastic parks in the city, where kissing and hand-folding couples are walking, and small eateries in the center offer the best treats to them. Try a waffle with chocolate and strawberries – these delicious snacks are sold everywhere in the city. Couples can order romantic 30 minute trip in the horse drawn carts that takes guests around the old city. The place is very peaceful, and flocks of sheep walking around and eating grass right in the city is a good proof of it.
Many tourists come to Bruges, so there are a lot of cozy hotels with excellent service in the city. A big number of hotels overlook the canal so you can watch the sunset with your darling right from your room. Don't forget to have a look at breathtaking view from the top of Belfry Tower located in the Market square. The charm of the winding streets will capture your heart.
The next perfect spot for romantic getaway is a small volcanic city Santorini. Its sheer beauty is hard to compare with other locations. The southern part of the Santorini faces the volcano so you can enjoy views of the ocean, volcano and sky from there. There are a lot of secluded places for bathing on Santorini where you can bathe with your darling. What about wine tasting? It is rather romantic activity. Greek white wine is delicious. You can also sunbathe, eat fresh seafood, take mud bath and mud massages, which are good for skin, take a donkey ride and do some shopping! One of the most romantic accommodations on Santorini is Cave hotel. The couples can also stay in 5 Star romantic hotels: Princess Luxury Spa Hotel, Zannos Melathron, La Maltese Estate, Dreams Luxury Suites, Canaves Oia Hotel and etc.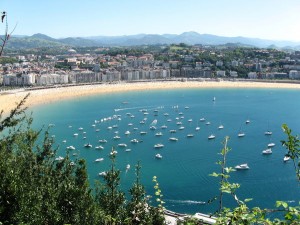 San Sebastian is an island of Spain that is known for exquisite culinary pleasures so people with refined appetites will be glad to spend romantic time there. The place is very beautiful and all visitors fall in love with it. Your stay can become special thanks to the diverse activity offered on San Sebastian. There are boutique hotels, spa centers, romantic activities and lots of restaurants, tons of pintxos there. There are many designers clothes shops.