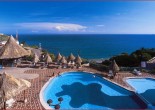 The hotels were taken from the top list of South American hotels to ensure luxury rest for tourists who go to Columbia and Venezuela for vacation.
Nov, 01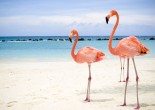 How to decide, which destinations are the best when you travel in Colombia and Venezuela? There are so many fantastic places in these countries.
Nov, 01
If you want to spend fantastic vacation in the South America, you should go to one of its ski resorts.
The most famous destinations include the ski resorts in the Andes of Chile with quite entertaining terrain.
Feb, 04