Best resorts in French Polynesia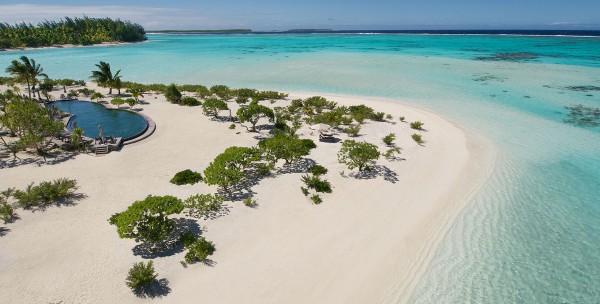 Intercontinental Moorea Resort & Spa is a 4-star resort on the island of Moorea surrounded by lush tropical nature. It is an excellent retreat for newly-weds. You can pamper yourself in a famous Helena Spa, enjoy delicious dishes in its restaurants and bars.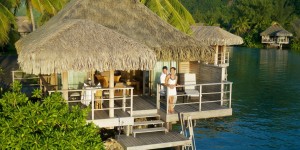 There is a turtle care center, the Moorea Dolphin Centre, water sports facilities and a dive center. The beach bungalows with private pools stretch along the beaches. This is a great choice if you love local national décor. Polynesian design features bamboo parquet, tropical flowers and wide windows design.
Le Meridian Tahiti is a luxurious resort that was designed to provide maximum comfort for its guests. There are 138 bedrooms and suits with views of lagoon and the ocean. The main accent in design is on natural materials, which decorate in a Polynesian style. It has numerous amenities with restaurants and bars, wellness center, tennis courts, diverse sporting and recreation facilities, meeting rooms and facilities for businessmen. There are two restaurants at this place where Polynesian and international dishes are offered to the tourists.
La Plantation Restaurant has exquisite French dishes on its menu but the influence of Polynesian cuisine does not pass unnoticed. You can enjoy a nice atmosphere in the L'Astrolabe Bar with a wide range of delicious cocktails or have a lunch at Le Pool Bar. Visit Le Carre restaurant if you want to have dinner in an intimate setting and listen to the sound of waves.
Le Meridian Tahiti entered the list of the best destination wedding resorts and world's best resorts with overwater bungalows.
One of the most luxurious resorts in French Polynesia is the Brando that is located on a private island of Tetiaroa. This is the place of incredible beauty with a lagoon that sparkles in the sun. Tetiaroa is an atoll of small islands, which is located 30 miles from Tahiti. Though the decoration and amenities are superb, the main luxury is the pristine nature of the location. There are 35 villas at the beaches with clean and white sand. There you can see exotic animals, sea creatures and listen to the singing of rare birds. When the resort was created, the main goal was to make the guests experience local Polynesian lifestyle. Many consider it enriching and interesting to try something new and absolutely different. Come to this place to enhance your life as this vacation will change your perception of life. Besides, there are 2 restaurants there, wellness center, spa, massage and treatment villas.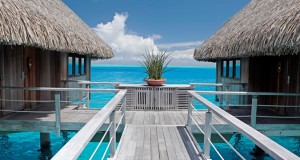 Hilton Bora Bora Nui Resort and Spa is located on a volcanic islet Motu Toopua. There is a long beach there that embraces the resort. It is the largest beach in Bora Bora. The resort offers 122 suites and villas that establish a new standard of elegance in French Polynesia. Enjoying the views of spectacular places, pamper yourself in spa with excellent service. The local healing traditions are known for use of natural materials. All your whims will be satisfied at that place!