Top 3 luxury travel suitcases brands
What do you usually see on the baggage carousel after the flight? There is pretty much identical stuff on a conveyor belt and it is hard to distinguish, which suitcase is yours. The quest starts anew each time so it is up to you if you like this never-ending game. If you want your luggage stand out, you need a luxury suitcase.
Suitcase makers experiment much today. They offer products of different colors and stunning designs. The famous designers are also involved, such as Ralph Lauren and Tommy Hilfiger. Even the leading luggage companies invite renowned designers to develop new products in order to stay competitive on the market. For instance, American "Samsonite" invited Marc Newsom, an Australian designer, to work over the luggage line.
Look at the top luxury luggage manufacturers to choose the nice suitcase for your vacation or business trip.
Tumi Holdings, Inc. is founded in 1975. The company is named after a Peruvian knife, which was used in the ceremonies of sacrifices in the past. Tumi suitcases are sold now in 200 shops of the world and 120 Tumi stores, which offer quality and selection. This brand determines the travel lifestyle of the person.
The main characteristics of the brand:
All products are made of ultra-durable ballistic nylon that features unique weave and special coating.
Each bag is supplied with metal plate that has a unique registration number of 20 digits. Buying the bag you can register for the Tumi Tracer program and become a part of central database to be able to find the lost luggage.
Tumi bets on technology. It owns over 125 patents, which help to hone the product to perfection.
The suitcases feature expansion system that offers 2.5 inches of additional packing space.
Great impact resistance, light weight thanks to Tegris technology used for protection of NFL players and NASCAR racing cars. It gives structural rigidity of products.
Customer repair service.
Convenient Add-a-Bag system, thanks to which you can simultaneously carry several bags with one hand without extra efforts.
The company never stops improving the products so you can always buy the best items produced in the industry at present.
Rimowa is a German company that manufactures luxury suitcases. The main goals of the company are ultra-lightweightness and durability of luggage. Rimova was founded in 1937. Now it is the company where handmade meets technological innovations. Rimova was the first which used aluminum for production in the 1930-s, and it was the first luggage making company that used high-tech polycarbonate for production in 2000. Over two hundreds components are produced by the company and are assembled by hand. Highly qualified professionals with huge expertise do it with love to detail.
There are some interesting features the brand offers in diverse models. For instance, Bossa Nova, known for its striking design, has also with Multiwheel® system delivers excellent manoeuvrability.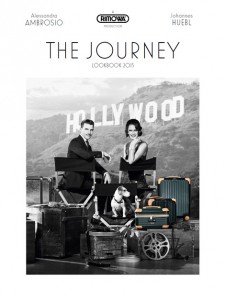 The features include:
TSA lock
Telescopic handle
A light case shell
High-quality leather with contrasting stitching at the corners for more robust case
Multiwheel® system
Flex-Divider system for ideal organization of things in the suitcase
Classic appearance
Use of parachute silk
Add-a-bag holder
Signature grooved finish
Globe-Trotter is an English manufacturer of luggage that was founded in 1897. The brand is chosen by world celebrities and royalties. The company manufactures suitcases of vulcanized fiberboard that consists of numerous layers of bonded paper. It gives the product better resistance properties.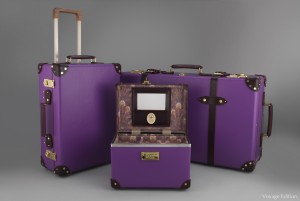 Rich heritage of the company and undisputable craftsmanship makes it one of the best options for customers looking for luxury travel. Globe-Trotter suitcases are spacious and feature simple yet vintage look. The luxury luggage should be timelessly elegant so Globetrotter is created the most discerning travelers. Such suitcase is purchased not for season but for generation. It is lightweight and strong – it can withstand the weight of elephant and is easily repaired. There is also a big selection of colors. The suitcases have leather straps and leather corners that make the look recognizable.
Other luxury manufacturers of suitcases include Louis Vuitton, Ralph Lauren, Victorinox and Samsonite.