Why travel to Alaska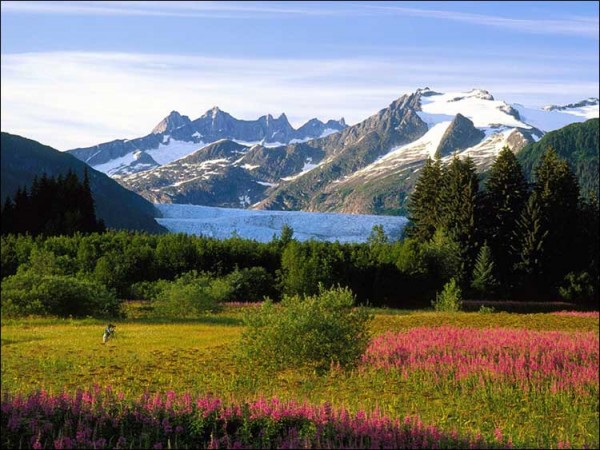 Alaska is an amazing destination with spectacular coastline that attracts travelers who value northern beauty. It is interesting to observe Alaska from different perspectives. Skagway can tell of the Gold Rush period and many people who are interested in history will love to learn more about it. There is Tlingit Indian culture in Ketchikan. Petersburg is close to Norwegian culture, while Sitka is closer to Russian. This cultural mixture makes Alaska even more attractive. Push aside your doubts if you do not know if it is worth going to Alaska. It will enter the list of your favorite destinations after you come there. You will fall in love with the place.
Even the traveling cruise along the shores of Alaska is very interesting for tourists but if you add diverse exciting activities to your rest, your vacation can become superb! Every traveler can find the activity to one's taste in Alaska.  Though Alaska has much to offer, wildlife and picturesque scenery belong to the main attractions of the place. Immense mountains, huge glaciers, tranquil waterways, which are rather turbulent at times, endless rainforest, and Arctic tundra lures the cruise passengers. This traveling destination is unique. Wild animals and birds can be even seen from ships. The travelers can observe whales and seals, bears, moose and other rare animals. Alaska is a home to eagles and diverse seabirds. You can get the impressions here like nowhere else.
Tourists come on small cruise ships here that can accommodate up to 250 passengers. Cruise tourists arrive from May to September. As for tourist infrastructure, Petersburg is one of the best places for high quality visitor experience.
What to do in Alaska
The anglers love to come to Alaska for fishing. You can catch big white salmons, then kayak past the seals, take a trip to see the bears, or just make an excursion. What about cold water snorkeling? You can add it to your list of activities! No matter what you choose, you can enjoy a splendid view of the pristine nature here.
In winter, you can drive the snowmobile. This is very convenient to use it to explore the surroundings. You will be able to make one of the most fascinating travel throughout Alaska!
What about more exotic travelling alternative? Dog sledding in Skagway is very intriguing. It is hard to resist such adventure.
Here are more things to do for active travelers:
scuba diving,
zip-lining,
glacier trips,
horseback riding,
rock climbing,
trips by snowmobile,
sea kayaking etc.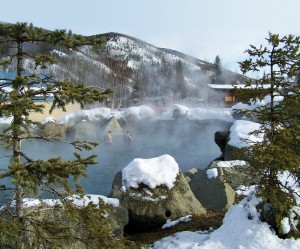 You can also bathe in hot springs (Chena Hot Springs). Soothing springs can provide unique experience in winter. Staying in Fairbanks is very convenient. One can easily drive out because the roads are in perfect shape. If you happen to be here, enjoy the Northern Lights. It is so romantic to observe this nature phenomenon with your honey. It is hard to describe. You will never understand the grandeur of the place until you come here personally.
In case you plan your trip in February, you can also participate in more winter festival Fur Rendezvouse Festival (Rondy) that is held in Anchorage. It was first celebrated in 1935.
The activities may vary in summer:
Rafting in inflatable rafts,
Boat trips around the fjords,
Ocean, river and lake fishing,
Watching the bears, whales and other animals.
Alaska is amazing at any season. The snow-covered plains feature some charm and roadside hotel provide delicious, hearty dinner and cozy atmosphere, where the guests gather near the fireplace. Untouched nature is magnificent, while the slopes of white hills and fields seem endless.