Skiwear to buy if you want to look stylish on the slope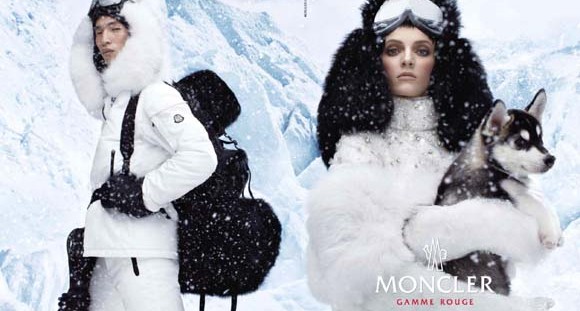 Not long ago the situation was different on the market of skiwear. The main priority was comfort and it is really very important – nobody argues with it. Comfort has the biggest impact on your ski day than it may seem at first sight. Ill-fitting clothes can spoil your performance on the slope and cause serious security problems. You should feel freedom to react fast and be flexible. Clothing should not be in the way. But we also want to look nice and trendy therefore clothing should combine fashion and function. The companies that offer skiwear used to apply universal approach to women's skiwear before: they did the same as for men but shrank it and added more pink. Fortunately, it is in the past.
Fashion-minded people may not worry what to wear on slopes. Comfort-conscious designers create skiwear with latest fashion trends in mind. If you want to hit the slopes, wearing great clothing, you are free to choose among the brands available now. It is not so hard to make style and comfort co-exist. There is more choice than ever now so time has come to find the most stylish clothing among them. In this way, shopping for skiwear becomes doubly fun.
Buy the clothes offered below to avoid risk of hypothermia when you ski.
Moncler plays a big role on the market of fashionable skiwear. Its designers are able to embed technical specs into elegant designs. The success of the company is evident. With time, Moncler jackets became the city staples in winter. The boutiques of the brand can be found on the most famous luxury ski resorts such as Courchevel, Chamonix and Zermatt. The upmarket label caters for the most fastidious clients. Average price for a ski jacket is about $1500.
Bogner is the other famous label of fashionable skiwear, which makes fantastic colored jackets.  This high-end ski wear line is known for on-trend designs.  The brand is recognizable. The typical characteristics include gleaming material, shimmering hardware, sleek design and sophisticated detailing. Bogner jackets feature Goose insulation that can make you warm at any weather. At the same time the figure-flattering design is preserved.  Average price for a ski jacket is about $1000.
Bogner-owned brand Fire +Ice that makes skiwear with feminine flair is also worth mentioning. High-class fabrics and elaborate embroidery decorate the clothing. The bold detailing and prints along with bright colors create youthful look so the brand targets younger people. The prices are lower here than in Bogner.
If you look for the luxury skiwear you should choose M Miller that presents sleek attires for ski slopes. M Miller jackets are rich in details. You can see antique metal hardware, beautiful fur collars and sleeves, crystal logo detailing and plush quilting. The price of the jacket is about $800-1000, in some cases the price reaches $1500.
Descente is a one of the top brands as far as ski wear technology is concerned. It presents epitome of the latest technological innovation in skiwear. It features modernized fit and sleek lines. National ski teams of many countries wear Descente (Korea, Switzerland, Spain, Canada, Japan) and this is the best advertising to this brand. The price of the jacket can reach $700.
NIL has been for 35 years on the market. It offers the skiwear where technical supremacy is combined with style. High-end look is guaranteed in this skiwear, while the prices are rather reasonable: $300-$400.
KJUS presents perfect style without sacrificing quality. It serves as good as it looks. Average price of a ski jacket is $500. The ski pants cost as much as ski jacket.
If you prefer function to style then choose Canada Goose. This is the warmest clothing you can imagine. It is created to serve in extreme cold weather. The label is liked by Arctic scientists and all those who have to work on North or South Pole. Canada Goose parka costs $500.
If you want to buy fashionable skiwear, you should consider new trends of 2015.
Soft leather-like pants
Fashionable Après Ski Skirt
Bright colors and feminine look that is achieved not with pinky colors but with slim silhouette, clean lines and detailing.