10 luxury and fashionable tourist gadgets and accessories
 
If you want to escape you should be equipped with all necessary things and, probably, even more than that. High-tech luxury gadgets will improve your vacation considerably.
It is impossible to recharge phones without access to power points especially when you travel in distant places. Little backup battery will be necessary to recharge your gadgets. You can forget about your dependence from civilization and can go to any place you wish with your own source of energy for your gadgets.
Collect solar energy with solar panels. Thanks to them, you will be able to recharge your gadgets fast from it. There are solar panels of different capacity.
Every person faces unplanned expenses when he is going to travel. Excellent folding suitcase is a necessary accessory. A rolling suitcase that has many convenient pockets, a flap with a zip is a good choice. But what about the one that can turn into a seat and have speakers too? The Trip is a good option for luxury travelers who have everything.
Moto X is an excellent gadget for those who want to have hands free. The device listens to your spoken commands and is able to make the calls and read the e-mails sent to you. There is no need to push a button any longer. This can be very useful for travelling. Just talk not to be distracted from the road.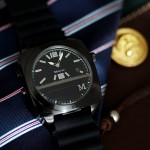 Alternatively, one can acquire Martian Voice Command Watches. It is able to screen the incoming calls and texts. Smart watch with stylish design will make you feel like James Bond.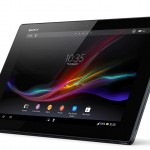 Those who need a tablet in the trip should regard Sony Xpersia Tablet Z. The device is well-protected from scratches. It is also water-resistant and dust-resistant therefore it is a great choice for the beach. If you try to navigate in snowy weather it can also be helpful. This device with 10.1 diameter is also light and slim that makes it perfect for trip.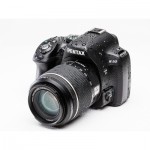 You need a good camera to take photos and remember the most memorable moments of your trip. A weather-proof camera Pentax K-50 is successfully used even by the beginners. It has many cool features.
Passionate movie-lovers can take a home theatre with them. Sony HMZ-T1 is a personal 3D viewer. A wearable HDTV system features 2D, 3D options and has a surround sound. You just need to adjust it on the head and there will be a 150-inch in front of you.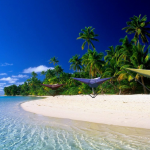 Tree-hanging tent is a good idea for camping. It is high above the ground and is well protected from different insects. It gives the opportunity to have a good sleep at locations where the ground is not even or in the conditions of stone surface.

It is impossible to travel without popular Swiss army knife that includes many tools. However, modern circumstances require new demands and we need even more tools to make the set complete. What about adding such feature as USB stick to the multitool? Victorinox Presentation Master Multitool made the dream come true. From the one hand there is nothing unusual in the army knife – small blade, scissors, nail file, screwdriver and from the other – the thumb drive with AES 256-bit hardware and software encryption provides you with the opportunity to have access to your documents, bookmarks and media. Effective protection with biometric fingerprint scanner will keep your data secure. And you will always have all necessary information at hand when you need it while travelling.