Food, Sports & Nightlife in Sochi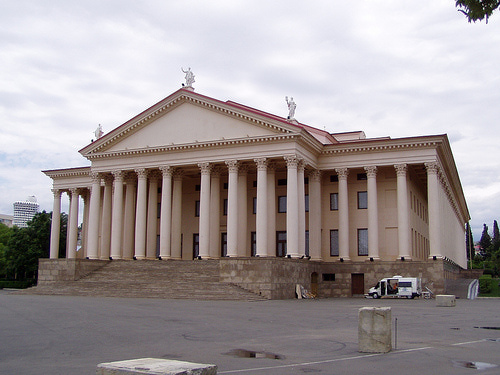 First time travelling to Sochi? Forget about stereotypes and don't watch negative press coverage. I am sure mild winter temperatures and warm Russian hospitality will pleasantly surprise you. So, here are a few ideas on where to go and what to do in Sochi. I have an ideal tour operator for you. Book your stay, activities or SPA program with Rivera Sochi Tour Operator. This company will book your tour guide and interpreter, arrange your activities and will get you the best discounts at the local hotels.
Rivera Sochi Tour Operator
Sochi, Konstitutzii Street, 18-B
Office 308-310
While you are in Sochi, make sure you try traditional dishes like pelmeni (dumplings with meat), pirozhki (pies with cabbage and eggs), shashlyk (grilled meat kebabs) and borsh (traditional beets soup). One thing you may not know, Russians love to sing and dance. So, check out clubs and karaoke bars. These addresses are my top recommendations for food, fun and activities. Enjoy!
Nightlife
Dancing Nightclub Sky Club
Pos. Krasnaya Polyana, Esto Sadok Street, 10
Tel 7 928 233 3222
Karaoke Bar La Muse
Pos. Dogomys, Gaidara street, 2
Tel 7 8622 52 1340
Local Cuisine
Russian Beer House Tinkoff
Sochi, Primoskaya Street, 19
Tek 7 8622 60 8202
Kavkazky Dvorik
Sochi, Lenina Street, 113/3
Tel 7 918 910 4788
International Cuisine
American Diner
Sochi, Hotel Zhemchuzhina
Chernomoskaya Street, 3
Le Chef
Pos. Krasnay Polyana
Pchelovodov street, 23
Tel 7 8622 438 158
Museum & Culture
Town History Museum
Sochi, Vorovskogo Street, 54/11
Tel 7 8622 642 326
Winter Theater House
Sochi Teatralnaya ulitsa, 2,
Tel 7 8622 622 006