Top 10 gadgets for best skiing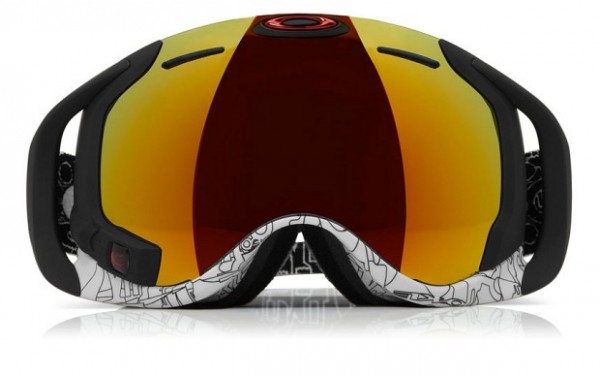 Winter sports is much fun but winter that is cold and wet creates many problems for its lovers. Being wet in the cold is very unpleasant. Besides, it makes you more susceptible to viruses. You'll need special accessories and gadgets to protect yourself while you enjoy skiing, snowboarding, tobogganing and etc.
Every winter our ski gear becomes more technically innovated. The equipment is not so heavy any longer. The equipment became lighter but it also acquired versatility and strength. As for the skiwear, the main achievement is the quality of fabrics that provide functionality and comfort on the slope.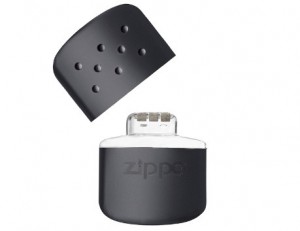 The accessories are required to complete the look of the skier and to make his winter sports activities more comfortable.
Zippo A-Frame Hand Warmer will help you to stay warm. It is sleek, pleasant to touch and very useful for keeping your hands warm. It can heat your gloves for 12 hours. The price is about $14.
If you want something more substantial than this, then consider the next option. Columbia Bugaglove Max Electric Glove is a pricier alternative to it (about $100), but it is worth it!  Bugaglove Max restores your warmth immediately if your fingers got numb with cold. There is a compartment for removable battery in gloves. The battery is charged via USB.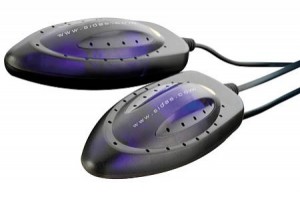 Sidas Drywarmer Boot Dryer with UV light can make your pair of boots dry. It works from inside alleviating the drying process. The device heats to the temperature that is needed to make the shoes dry. Besides, it deodorizes boots producing antibacterial effect. The price is about $35.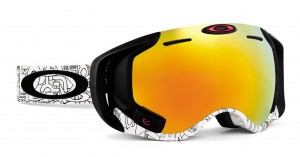 Goggles with GPS tracking and mapping Oakley Airwave. The screen is small but clear. It shows analytics and calls with text messages to the visor that can be found on bottom right. 14-inch display is seen inside the goggles. There is Wi-Fi, GPS and Bluetooth in it. One can even see and post messages in Facebook. Oakley Airwave is able to track your location, provide you with maps and deliver the stats such as speed, airtime and jumps. The price is about $650.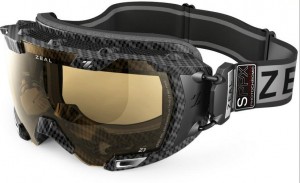 Zeal Optics Zeal Z3 GPS Integrated Goggle is less expensive alternative. It provides displays for distance, temperature, speed and other characteristics that are very useful on the slope. Anti-fog lens, flexible frame, USB connectivity. The gadget is made of excellent materials to make the goggles comfortable. Average price is about $300 (it varies considerably depending upon the model).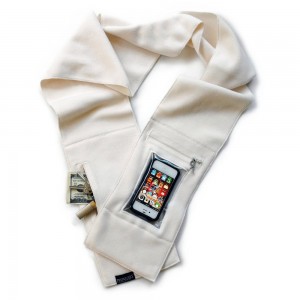 If you think where to place your gadget as you ski, you can buy Peepsnake Thermocore iPhone Scarf. It can be helpful for those who do not want to take phone out of the pocket. There is a special window pocket so you can use the touchscreen device without taking it out. The scarf is equipped with additional pouch that can keep keys and other stuff. The price is $45.
You never know when you fall into the snowdrift on the slope. For this reason, you need a gadget for protection of your gadget! Griffin Survivor Extreme Duty Case can give such protection to your iPhone. The environmental factors will not harm your smartphone as long as you use the protective case. Snow, rain, dirt or sand – none of these can cause problem. It also protects against vibration and shock. The case has belt clips for convenience. The price is $49.99
If you love to do adrenalin sports to music, then you need POC Receptor BUG Communication audio helmet. Its hard shell will protect your head from injury, while you can listen to your favorite music. It features compatibility with iPhone, Android and Blackberry. You can easily control the devices. The price is $230.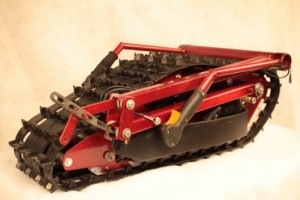 One of the most marvelous gadgets for skiers is Skizee that is able to push the skier across the snow or uphill! However, the price bites – it is $2.500. One would wish to buy a snowmobile instead.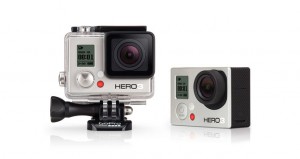 Are your ready for new heights? You can capture these moments to remember them long.
GoPro Hero3 White Edition can be adjusted to your helmet and high resolution video (1080p30) is guaranteed to you. It features built-in Wi-Fi, high performance audio with noise-reduction technology, an ultra-wide angle lens. It is lightweight and waterproof.