Top 5 mind-blowing adventures during vacation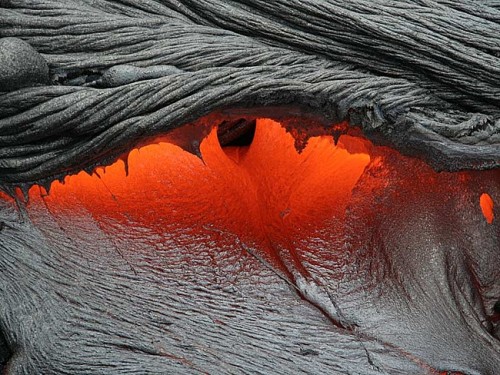 Sophisticated travelers prefer far-away and exotic places to make each trip a vacation of lifetime. They undertake risky ventures to remember them for years to come. You can also arrange simply mind-blowing adventure during your trip. Here are some ideas you will, probably, consider for your vacation.
Trip to acting volcano Kilauea
Have you ever watched a waterfall of lava? Travel to Hawaii to see magma of the massive acting volcano Kilauea on the southeastern slope of Mauna Loa. The volcano is huge and features caldera 4 by 3.2 kilometers wide. The height is 120 metres. Dead volcano fields remind us of destructive force of magma that flows down the mountain right to the ocean. The view of magma is very spectacular at night. Many travelers take a boat tour to see see the lava cascading into the sea.
Dig out your ice room at Mountain McKinley
It is time to cool down a bit after a hot volcano trip. Travel to Alaska in your mind, the region with wide array of options for great vacation! When you go up the glacier of Mountain McKinley that is 7.000 feet high, make a survival shelter that looks like a cave. It takes several hours to complete the work! You will hardly be able to move after it – just to crawl into the shelter you have made and take some rest. Sleep in the ice house will seem the most pleasurable thing you can imagine when you are so exhausted!
Study eco-paradise of the Galapagos Islands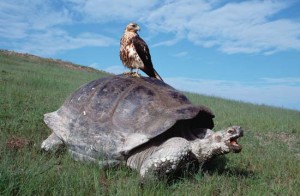 Lovers of animals can make a trip to the Galapagos Islands, where hundreds of exotic species live you can't find anywhere else. You will see extraordinary wildlife here with huge tortoises, iguanas, penguins and other exotic animals. The company of skilled naturalists will accompany you in this eco-paradise. What about kayaking with sea lions or rafting in the jungle of the nearby Ecuador? You can also hike to the rim of volcano on the Galapagos Islands, but many would rather prefer to hike to the nesting place of giant turtles. The place with its unique flora and fauna is full of wonders.
Swimming with sharks in the Bahamas
Do you have guts to swim with sharks? Shark feeding in the Bahamas will reveal absolutely new experience for you. There are over 700 islands in the Bahamas so you can choose a dive spot to your taste. Apart from sharks, you can meet dolphins, barracuda, eagle rays, stingrays and many others. The sharks include nurse, bull, hammerhead and blacktip reef shark. The person is allowed to feed the sharks after shark-feeding course, where he studies the behaviour of sharks in different conditions.
Black water rafting in Waitomo Caves, NZ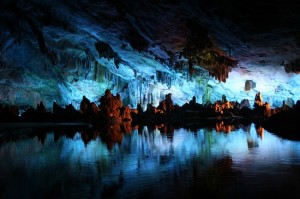 Black water caving has turned into a hobby for many. Waitomo cave system became a major tourist attraction on the North Island of New Zealand. Tourists float in a subterranean river of the caves on tyre inner tubes, while glowing tiny insects light up their way and make the trip spectacular.
You can add anything you like to this list if want something different. It is not hard to find exciting adventures in this world full of amazing things: kayaking to the uninhabited islands, exploration of the shipwrecks in Australia, study of Maori culture in New Zealand, staying in overwater bungalows in Tahiti, exotic spa in banana leaves wrap or walk through the rice terrace in Indonesia. Lovers of adrenaline rush can hurl themselves off cliffs, try bungy, hop aboard 4 wheel motorbike to see the sights and so on.