Top 5 luxury cruise liners
There is nothing surprising in the appeal of luxury cruise vacation, especially when you would like to explore a few destinations in one week. To make the right choice of a high-end cruise line and the most luxurious cruise ship is an important task.
Such journey should have much to offer. The person with refined taste likes luxury accommodation, gourmet food and exceptional entertainment have to feel at home on a cruise ship. Add stellar service to all this and the travelers get unforgettable vacation. Here are top 5 luxury cruise ships that deliver superb experience to all travelers.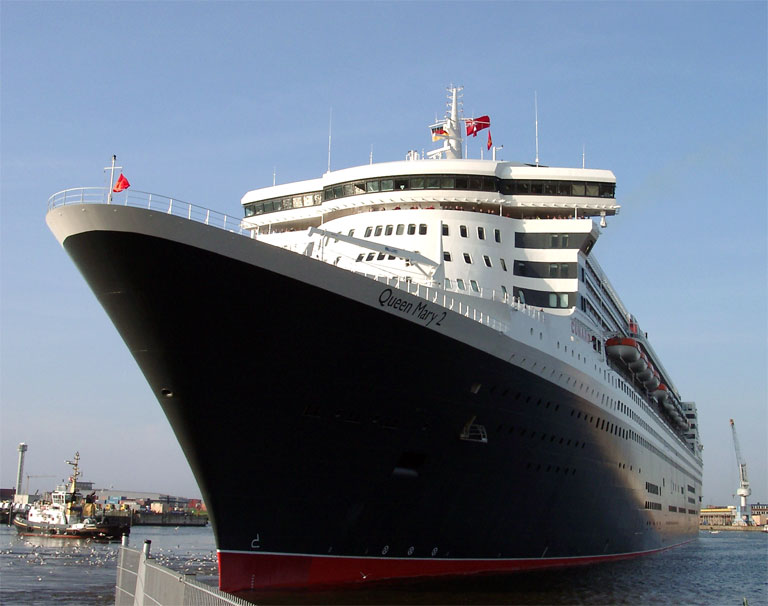 1. Queen Mary 2 has actually brought back the Golden Age of ocean travels. The cruise liner features the elements of Art Deco decoration. The transatlantic adventure to New York or from it promises to be exciting with numerous activities onboard. There is Canyon Ranch Spa Club, a superb fitness club, boutiques, Royal Court Theatre and a library of best-sellers on Queen Mary 2. An incredible planetarium is one of the highlights of this cruise ship. There are 1310 cabins, 4 swimming-pools, 6 restaurants, tennis and mini golf courts, 2 movie theatres, a trade center, a casino and 2 internet-cafes onboard. The cruise liner is known for its extraordinary design that stands alone from other cruise liners.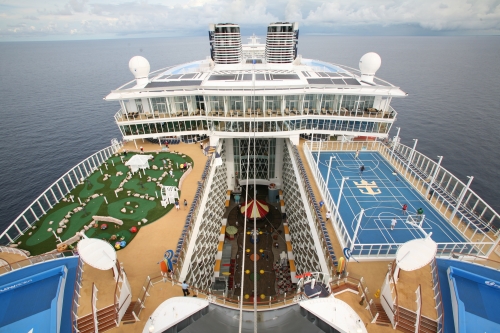 2. Oasis of the Seas is the world's biggest cruise ship and one of the most beautiful ones. When it was built in 2009 it became the most expensive ship in the history. 1.4 billion dollars was spent to build a luxury palace on water. The height of the cruise liner is 72 meters above the waterline. The ship can carry more than 6500 passengers. Amenities include boutiques, restaurants and bars, a sloped pool with surf simulators, spa, etc. There is a casino, night clubs, a karaoke clubs, theme parts for entertainment.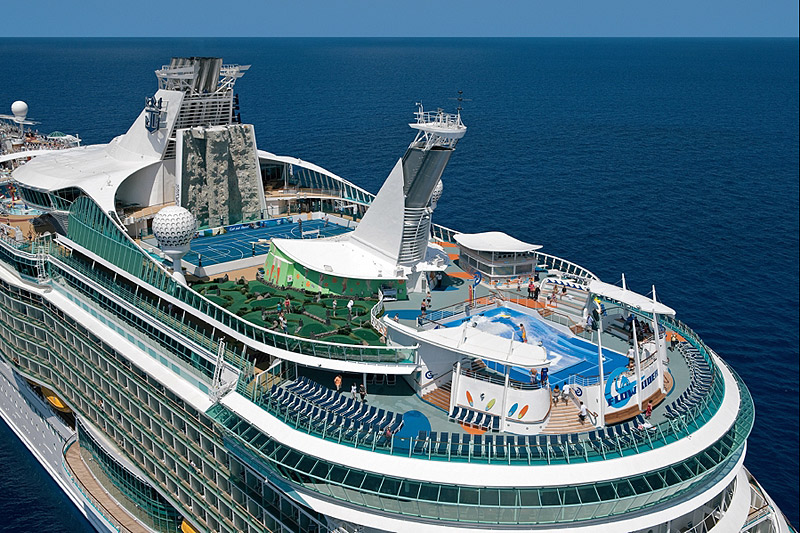 3. Independence of the Seas is a wonder of maritime engineering. The lovers of active sports will appreciate this option. There is a rock climbing wall, a surf simulator, mini golf court, a state-of –the-art fitness center, a boxing rink, a basketball court and an ice skating rink. You can relax in the solarium with adults-only retreat swimming in one of 4 pools. There are 6 whirlpools on it: 2 of them overlook the ocean.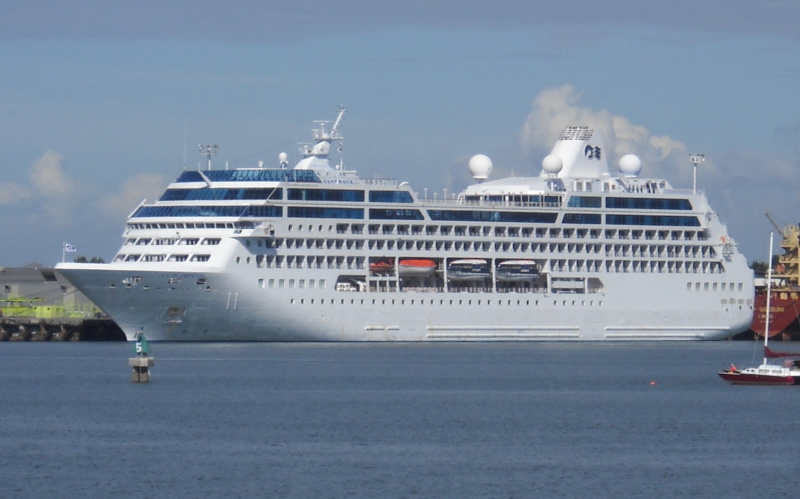 4. Ocean Princess looks like a boutique hotel with classical features in design. You can see columns, gilded-framed paintings and oriental carpets in the public rooms and a lounge. There is a club bar, a casino, an internet-center, full-service spa, a pool, an amusement park, fountains and hot tub area. The cruise ship has many dining venues including Italian restaurant, Sterling Steakhouse, pizzeria, buffet restaurant, barbeque and grill near the pool.
If you do not like crowds and need a "small ship experience" then you should regard the next option.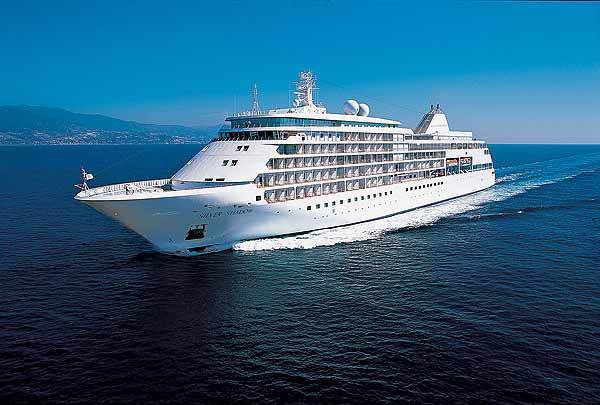 5. Silversea Silver, a cruise ship with Italian flair, can carry just 380 passengers. The crew includes 302 persons who care about unparalleled service. A fantastic dining experience is garanteed: Asian-themed restaurant, a pool in resort style, whirlpools, spacious suites with verandas and expansive spa, etc. Silver spirit sails through the Caribbean, Panama Canal, Mexico. It travels in French Polynesia and then goes to Mediterranean region.
People seem to long for the period when ships were stylish and fashionable and it took several days to cross the ocean. Luxury cruise liners are created with style and comfort in mind.