Ivanka Trump's Business Style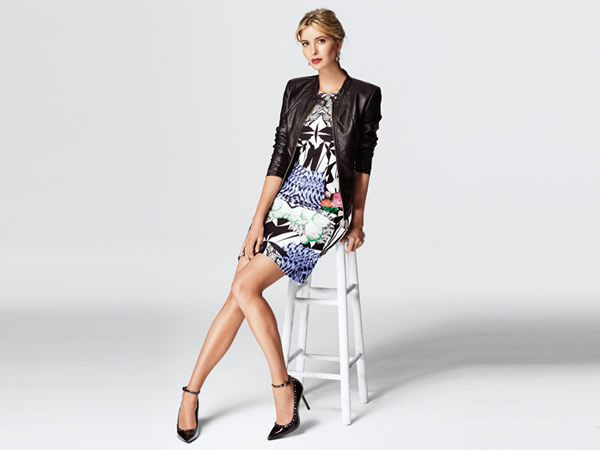 I admire Ivanka Trump's style and I wanted to write about her professional attire collection because she is a true inspiration for those who are looking for elegant style ideas.
Ivanka is not just mogul's wife, popular socialite and heiress. She is a beautiful lady, a mother, model, businesswoman, writer and designer of her own fashion line. She rose to success at young age by appearing in glossy magazines, working the runway shows for Versace, Thierry Mugler and Tommy Hilfiger. She also found a high-end jewelry line. But what made her mega successful is the fashion industry where she found a niche for affordable collection of handbags and shoes that are sold at Macy's and Nordstrom and professional attire line that offers chic office dresses. According to New York Times Ivanka Trump's brand made $250 million in retail last year. What made her brand so popular? In her interview to New York Times she said 'We are more comfortable expressing our individuality than in any generation past. Today, even in the most corporate setting, the suit has become less relevant. Among female lawyers and bankers, it isn't a matchy-matchy top and bottom. It's evolved to separates, or dresses. There's pink. In meetings, I'll see trends like neon and leather.' Ivanka's goal is to offer women something different, she believes that not many brands are speaking to a woman from a professional point of view. There is another big advantage, Trump's clothes and shoes go for $100-150 where most luxury brands would be at least 5 times more.
The Ivanka Trump collection of women's shoes debuted in December 2010. Designer's vision was to combine quality, elegance and comfort for professional women. The shoes have fine silhouettes, sophisticated glamour style, and modern approach.  Ivanka' s motto: 'Complement your professional look with timeless pumps, and let them know you mean business in the boardroom'. Today's collection focuses on women's needs therefore it features shoes for every occasion – casual, career, evening and bridal.
Well done Ivanka!