"Must Do" on the French Riviera
South of France is famous for its stunning Provence landscapes, mild Mediterranean climate and luxurious lifestyle. In this issue I wanted to write about exclusive hotels, fun attractions, best gastronomic restaurants and cultural experiences in the South of France.
There is so much to do on the French Riviera throughout the year, that you better plan your social calendar months in advance. It doesn't matter if you visit Cote d'Azur in spring, summer or fall; you can enjoy festivals, VIP parties and sport championships during all four seasons. My personal favourites are Antibes Yacht Show, St Tropez Sailing Regatta, Cannes Film Festival and Gran Prix Formula 1 in Monaco.
Cannes Film Festival is one of the most prestigious and luxurious entertainment industry festivals in the world. Every year celebrities, royalty, business elite and jet setters flock to South of France to soak up the sun and network. There are many cocktail parties and charity events that happen around the Festival, one of the most glamorous events are Chopard and Calvin Klein parties.
Make sure you get your ticket for one of the fundraisers in Monte Carlo where you can enjoy expansive champagne and the company of the world's crème de la crème. The royal family of the Principality of Monaco holds many fabulous charity events through the year. One of the biggest ones is Red Cross Gala Ball in Monte Carlo.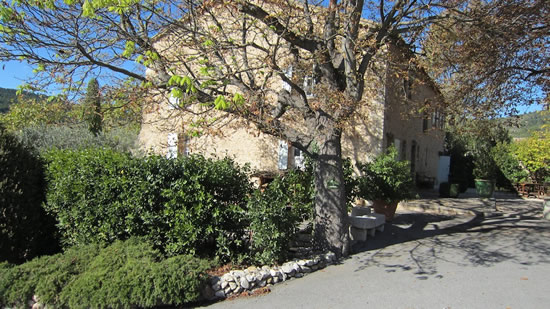 If you plan a romantic getaway in the South of France or you want to stay away from the spotlight, then charter a yacht and sail away on one of the boats offered by MYS Company. To relax, visit The Willow Stream Spa at Fairmont Monte Carlo or a golf course at the Monte Carlo Golf Club. If you wish to explore beautiful landscapes of Provence, then you can get a helicopter and have a picnic in the green oasis of La Bastide de Moustiers. This cosy country house is owned by Allain Ducasse and it's the hidden treasure of the French Riviera.
Best of the Best
Activities across South of France
YachtsEdmiston Company
MYS Charter
HelicoptersHelicopter San Tropez
HeliRiviera
Golf ClubMonte Carlo Golf Club
Route du Mont-Agel
06320 La Turbie
ArtMatisse Museum
164, Ave des Arenes de Cimiez
NiceChagall Museum
Avenue du Docteur Ménard
06000, NicePicasso Museum
Antibes
Nightlife – Top 3Le Caves du Roy, St Tropez
Avenue Paul-Signac
83990 Saint-TropezJimmy'z, Monte Carlo
26 Avenue Princesse Grace
98000 MonacoLe Baoli, Cannes
Port Canto La Croisette
06400 Cannes
Gastronomic Indulgence – Top 3Le Louis XV – Alain Ducasse
Hotel de Paris
Place du Casino, Monte-Carlo
98000, MonacoChateau de la Chevre D'Or
Rue du Barri
06360 Eze, FranceLa Vague d'Or
Plage de Bouillabaisse
83990 Saint-Tropez
Best of the Best
Annual Luxury Events across French Rivera
January

Monte Carlo Rally

February

St Tropez's ARMEN Festival

March

Monaco's Rose Ball
St Tropez's Mediterranean Yacht Championship
Nice Carnival

April

Monte Carlo Rolex Tennis Masters
Monaco Spring Arts Festival
Cannes Shopping Festival
St Tropez's Music Festival
Antibes Yacht Show

May

Cannes Film Festival
Monaco Formula 1 Grand Prix

June

St Tropez's Heritage Parade

July

Cannes Fireworks Festival

August

Cannes Pantiero Festival
Cannes Royal Regattas
Monte Carlo Red Cross Gala Ball

September

Monaco Yacht Show
Ramatuelle Jazz Festival

October

St Tropez's Sailing Regattas

November

Fundraiser and charity events

December

Monaco Dance Forum
Cannes International Luxury Market