What to See in Seoul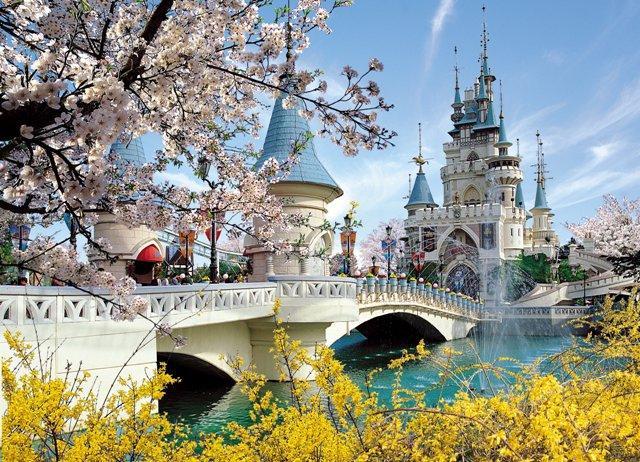 Gyeongbokgung Palace
The grandest of all palaces of Seoul. A breath-taking complex with many architectural marvels. Gyeongbokgung has over 600 years of history under its belt and is one of the five royal palaces in Seoul,, that the city keeps well-preserved. A Korean monarch lived here some time ago and now, in the Blue House, very close by, is where the President resides. An absolute must-see.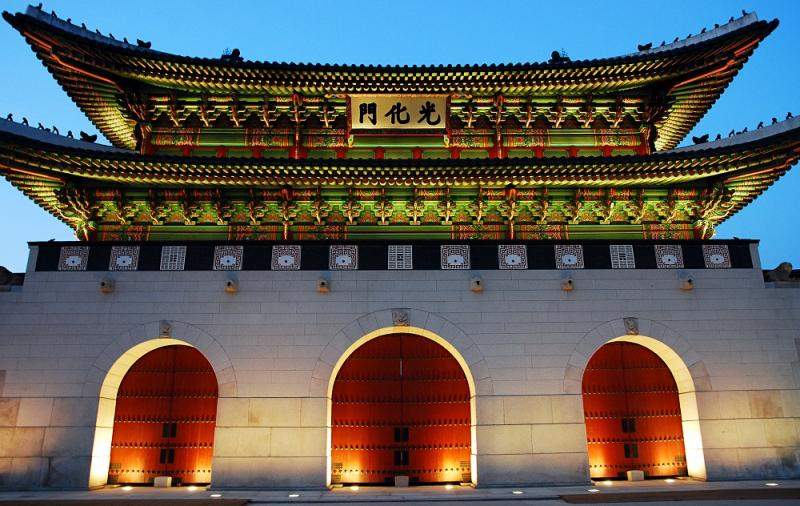 Bukchon Hanok Village
This district in the north-east of Gyeongbokgung is a major point of interest for its traditional architecture. It is one of the last of its kind in Seoul. Wooden houses, called "hanok" are really nice and "living" because they remain inhabited today. The area attracts many tourists who stroll the streets to soak up the unique authenticity of the place before returning to the modern city.
Insa-dong
A lively district that has a lot of personality – dive into its narrow alleys and explore Korea's cultural and artistic heritage.
Insadong is one of the best places in Seoul to find tea, calligraphy materials, folk crafts, antique furniture, hanbok (traditional clothing) and hanji (traditional paper). Many Korean ceramics, some dating back thousands of years, are bought and sold here everyday. Their prices range from a few won to million of won.
Try hotteok. Hotteok is a sweet snack filled with nuts, brown sugar, and cinnamon. This tasty snack is great to have on a cold day. The vendor is easy to spot on Insadong-gil at Insadong 4-gil. There is usually a line of hungry people waiting patiently in line. The hotteok cost 1,000 won.
N Seoul Tower
N Seoul Tower was built in 1969 as Korea's first integrated transmission tower beaming television and radio broadcasts across the capital. Since opening to the public in 1980, it has become a much-loved Seoul landmark. The tower's main attractions include multi-colored digital art projected onto the tower at night, a digital observatory, a roof terrace, the HanCook restaurant, the n.Grill restaurant, and the Haneul (Sky) Restroom. N Seoul Tower's mountain surroundings on Namsan (Mt.) have made it a popular place to unwind for locals and tourists alike.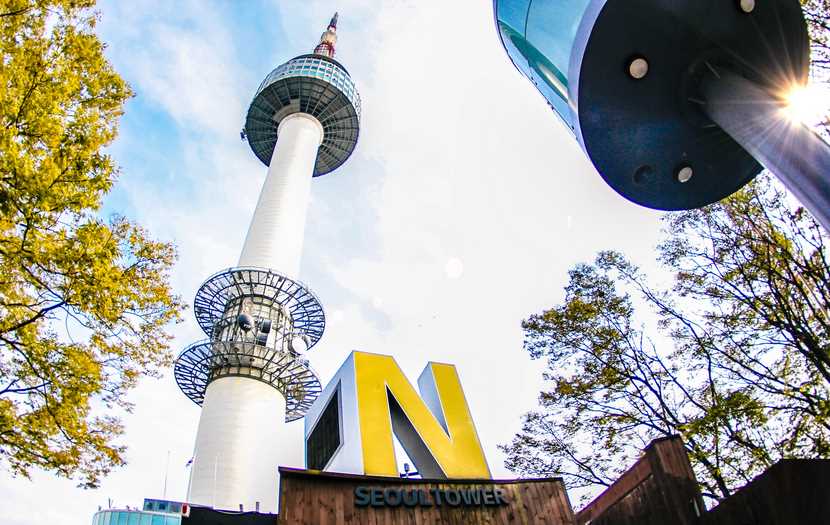 Banpo Bridge
The Banpo Bridge is the world's longest bridge fountain. Construction on the double decker bridge was completed in 1982. The real reason people come here is to see the falling and dancing water, lights, and music of the Moonlight Rainbow Fountain show. Both sides of the bridge are lined with pumps that pass almost 200 tons of river water though them each and every minute. The water is then illuminated by LED lights as it falls 20 meters (65 feet) back down to the Han River River below.
If you can, try to view the show during the day and also at night. Both shows have a unique feel to them along with completely different views and lights. But if you only have one choice, the nighttime show is amazing and not to be missed.