Top 5 art galleries to buy contemporary art (London, New York)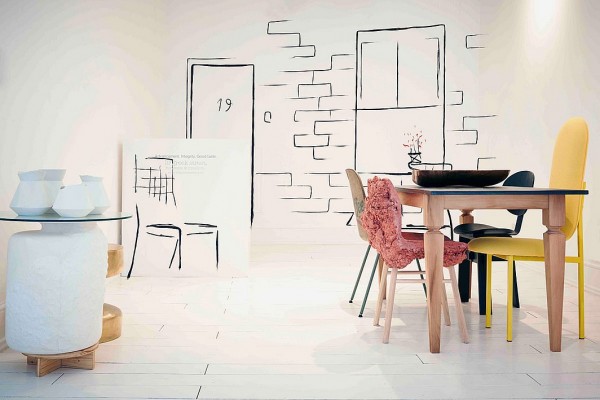 Those who come to New York for contemporary art should go to Chelsea. This is the neighborhood on Manhattan, where about 350 galleries are located. It is hard to imagine that it used to be industrial district before, and the owners of unused warehouses and garages tried to rent them. Two decades later, it turned into cultural mecca. Many galleries moved there from SoHo. SoHo became too crowded in the opinions of the artists and too expensive. They needed new space and atmosphere, so Chelsea became an excellent choice. Now its galleries determine the trends in the world of art. It is hard to name the best galleries among this variety. Here are just some you may like.
Soho Gallery for Digital Art (SGDA) is one of the best New York galleries where you can buy contemporary art. Located in the center of Manhattan, it presents the most creative modern works. The gallery holds diverse events, organizes exhibitions, performances, fashion shows and so on. The spectrum of art forms presented here is versatile: digital, theatrical, literary or visual arts. The venue is considered one of the best in the country. It is devoted to reestablish Soho as an international center, where new creative concepts and ideas emerge. SGDA is free to the public.
Classy art can be bought right in the streets of SoHo. Many artists that sell their works at European auctions work as street artists here.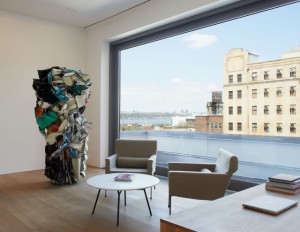 David Zwirner Gallery is one of the galleries that moved from SoHo, where it opened in 1993, to Chelsea to the site of a three-story parking garage. Its area expanded three times and reached 30,000 square feet. In 2012 the gallery expanded to Europe. Now the company has a gallery in London. Besides, in 2013 it opened the second space in Chelsea, which covered 30,000 square feet located on five floors, with natural light. New York architect Annabelle Selldorf worked over its design. Among famous artists presented in the gallery are Yayoi Kusama, Jordan Wolfson, Oscar Murillo, John Currin, Kerry James Marshall etc.
The founder of the gallery entered the list of top-100 powerful persons in the world of art (2010) according to ArtReview magazine. He was also ranked second among the most powerful art dealers of USA in the list of Forbes.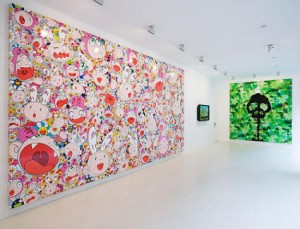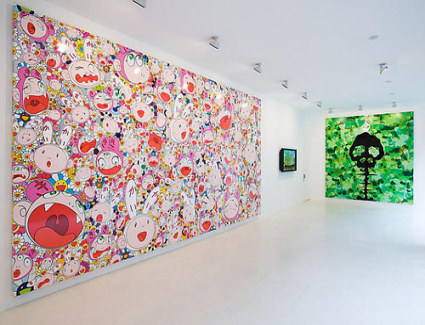 Speaking of successful art galleries, we cannot skip Gagosian gallery – a gallery of contemporary art that expanded worldwide. Now it owns 11 gallery spaces in Hong Kong and different cities of Europe in addition to USA. Its history started in 1979. The most prominent artists presenting their works there are Ed Ruscha, Jeff Koons, Francis Bacon, Gerhard Richter, and Diane Arbus. Gagosian gallery purchased a Christie's auction record ($48.8 million) in 2010 when bronze relief of Henri Matisse was sold.
Gagosian gallery enters the top of the best art contemporary art galleries in London as well.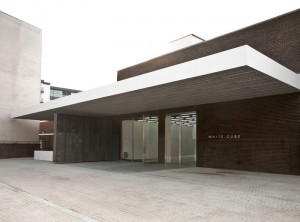 If you need to buy contemporary art in London, visit The White Cube gallery. This venue represents Tracey Emin and Damien Hirst in addition to other internationally known curators. First, it opened in Duke Street, St James's, but with time it had to move, and Hoxton Square was its new location. The second space was acquired in 2006 on a former place of an electricity sub-station. It also has spots in Sao Paolo and Hong Kong.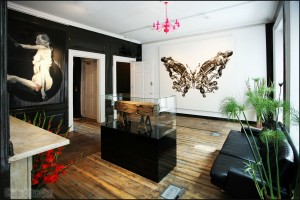 Lazarides is a must-see place for collectors of contemporary art. The street art empire of Steve Lazarides started its growth since the owner of the gallery opened the talent of Banksy. In one of his interviews, he confessed that money was tight up to that moment. The gallery was created for artists who defy categorization. Working outside conventional practice, Lazarides promotes the most forward-thinking artworks. Interesting artists make their debut appearance at Lazarides' showcase.