Tips for luxury travelers: places to visit in New York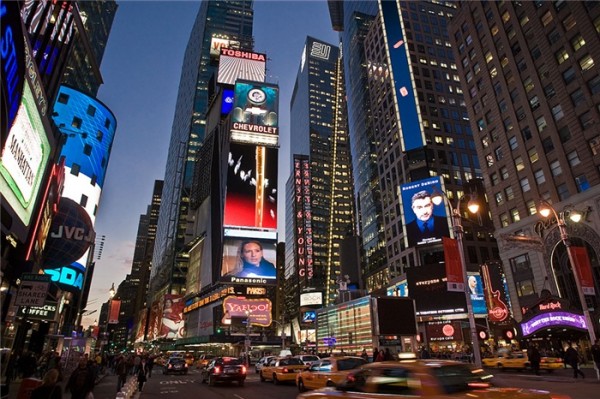 New York is the city that the city never sleeps so luxury travelers can enjoy venues of the city round-the-clock.
You will not get bored at the heart of Manhattan. Here you can have the best dining experience. Elegant restaurant Daniel is located in the center of Manhattan's Upper East Side. It offers dishes of contemporary French cuisine accompanied by finest wines. The restaurant has a three star Michelin rating. Daniel Boulud, a chef-owner of award-winning restaurants, is a big culinary authority in the USA. The bar in neoclassical architecture with modern twist became a favorite rendezvous spot for many.
Jeane-George is a restaurant in the Trump International Hote and Tower. It is highly praised for its fabulous French cuisine though the dishes feature American and Asian touches as well. Floor-to ceiling windows open beautiful views of the Central Park. The atmosphere is joy and light reigns here while the best hospitality experts deliver impeccable service!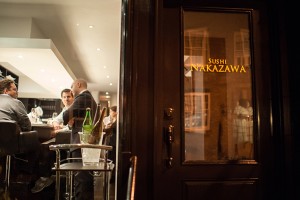 Who might have thought that the best restaurant is going to come from Bronx? If you want to get relaxed dining experience, you should visit Sushi Nakazawa. Famous chefs Alessandro Borgognone and Daisuke Nakazawa will treat you with the most delicious meals. You will see that simple seafood has huge potential.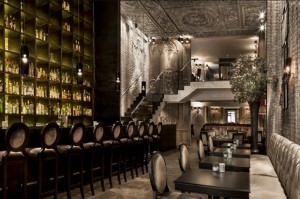 Betony is Modern American restaurant located on Fifth Avenue. The restaurant was called the restaurant of the year by Esquire, while the New York Times said that it is a "testament to flavors clear and pure". Try the most soulful dishes in Betony and enjoy its comfortable nice atmosphere. The clients especially love marinated sardines, chicken liver mousse, hot foie gras, poached lobster, roasted chicken and roasted beef tenderloin.
Expensive French restaurants also include Le Bernardin that arrived from Paris in 1986. Since then the same verdict was repeatedly confirmed– four stars! It is hard to hold the status of excellence for two decades but this was not a problem for Le Bernardin that received more awards than any other restaurant in New York. Using the freshest ingredients the chefs enhance the taste of fish here. Chef sommelier offers a great wine program to pair wine with dishes.
You can also visit Japanese restaurant Megu
that means blessing in Japanese for sophisticated dining with cutting-edge aesthetics. Or you can go to Sugiyama that is ready to meet every epicurean delight.
Eleven Madison Park is a place for those who want to study the culinary history of New York. The menu is customized to every person. If you have allergy or some dietary restrictions, you should not bother. The menu is tailored to your needs. The price is fixed: 225 dollars per dinner.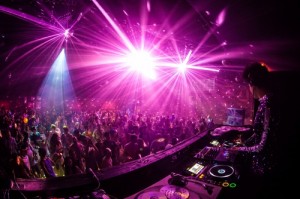 If you want to have a night of dancing you should visit such mega dance clubs as Output with fantastic sound systems, Mehanata, Provocateur, Finale, Lavo, Pacha, Verboten, Marquee, Cielo, Element, Touch, no.8 and Club Shelter. Any of these will leave unforgettable impressions. You will have excellent time at Le Bain, which is a rooftop bar of Standard Hotel. There you can have fantastic views of the Hudson River.
If you are interested in classic cocktail culture, you should go to Pegu Club Cocktail where the art of making drinks became the fine art.
Flatiron Lounge is a real high-end and high-style classic lounge that imitates the atmosphere of the 1920-s. Art-deco inspired interior and jazz will take you to the bygone era, while exceptional cocktail creations with fresh fruit infusions contribute to sophisticated ambience.
The frivolous spirit of the 1920-s and 1930-s was also expressed in Employees Only. The period of Prohibition was romanticized here. Interesting idea, stylish design and excellent bartenders' skills make this place an excellent spot for socializing.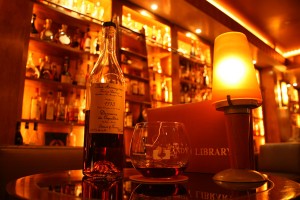 Brandy Library is a warm atmosphere of gentlemen's club with wood furnishing and leather chairs. A great array of diverse spirits is offered here: 300 types of brandy, 240 kinds of scotches, 35 rums and 100 cocktails. This is incredible variety that is able to quench the taste of any visitor.
Do not miss the chance to watch famous Broadway musicals as well such as Billy Elliot (Elton John's music), the Phantom of the Opera, Next to Normal.