The Best Suncare Products
If you want to have pleasant, soft and sexy skin that it is necessary to acquire world class quality products. Only sun-safe skin will look cool. There are some suggestions to you here which sun care products are good for this purpose. There are many companies producing quality sunscreens and moistening creams for protection of skin against hazards of bright scorching sun.
It is very important to understand how to choose the right product, especially when it concerns the beauty of your skin.
Sunscreen is a shield against ultraviolet rays, which are dangerous for your skin and general health. The task of the sunscreen is to reflect light.
Looking for the sunscreen before customers just had to choose a high sun protection factor that is known as SPF. It showed the level of skin protection against UV rays that cause cancer (ultra violet B). It is able to block UVB rays only. However, ultraviolet A rays also bring to cancer. UVA rays do not burn the skin but they penetrate deeply into it and make the skin wrinkled. According to the research, 90% of skin changes are caused by UVA rays.
Carita, which was a European salon brand, ventured to the sphere of suncare products in 2004 and developed its "Sun Adapt" complex that guaranteed DNA protection.
The complex acts in 3 ways and helps to delay aging process, makes the defense of the body stronger and controls melanin to provide an even tan. The main ingredients in the complex included sweet orange extract (boosts an enzyme in the epidermis and contribute to melanin production (tyrosinase). It also provided beautiful tan thanks to chaulmoogra oil taken from Indian fruits. Since that time the formulas of Carita products have considerably improved. They are produced in different forms. For instance, Carita Brume Solaire Corps Hydratante Protectrice SPF 15 is very convenient to use – this is spray.
St Barth is the company that offers a collection of exclusively made products called The Spirit of Nature. All products are produced on St. Barthelemy Island, in the Caribbean Sea. The developers of these products receive wonderful inspiration of nature among the beauty you can see there. Using the power of nature they deliver it to their customers through the products they create.
Ligne St. Barth Aloe Vera gel with mint helps to regenerate cells and mint provide freshness. The remedy is perfect as after-sun treatment providing cooling effect and excellent hydration as after-sun treatment. Ligne St. Barth Coconut Dry oil is another effective product that is used to make the tan deeper. It is also used on hair to protect it from salty or chlorinated water. However, it is not solely sun care product and is used universally. Look at the line of suncare products offered at St Barth to select the ones that will suit you.
If you look for the brand, which offers the safest product Liz Earle should be noted. The company is known for its dedication to follow eco-principles. Liz Earle produces only mineral sunscreens. These sunfilters can reflect UVA and UVB rays without absorbing them. Broad-spectrum UV protection given by Liz Earle remedies is suitable for different types of skin. The company is proud not to use preservatives.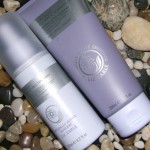 Suncare products of this brand do not only protect skin, but moisturize and nurture it. The soothing effect of Botanical Aftersun Gel will help sun-exposed skin replenish moisture the person is losing being at the sun. The product is powerful thanks to antioxidant natural source of vitamin E. the main ingredients are aloe vera, lavender, cucumber.