8 fabulous things to do in Madagascar

This is an ideal destination for tourists who love to explore diversity of flora and fauna and those who enjoy outdoor rest. There are a lot of national parks on the island. Madagascar is the country that inaugurated Nature Reserves before other African countries. You can enjoy many fabulous things on the island. There are 283 species of birds in Madagascar (one half of them is endemic) so this is an excellent destination for birdwatching. The island is also one of the main floral hotspots of the world: there are 950 kinds of orchids only!
Meet most fantastic creatures in Madagascar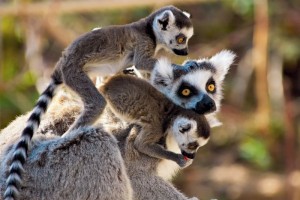 The most fantastic creatures live in Madagascar and you have a chance to see them there. There is rich rainforest in Andasibe with 4 national parks. The biggest lemurs inhabit the island. Ranomafana is one of the most beautiful parks where you can see two kinds of rare lemurs: the greater bamboo lemurs and the golden lemur. By the way, the national park was created to protect these species.
Watch the whales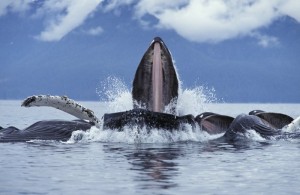 You can see humpback whales in Madagascar, which is one of the most fascinating spectacles you can imagine. Big groups migrate from the Antarctic to Ile Ste Marie in Madagascar. From June to September the tourists can observe wonderful courtship rituals in the waters of Madagascar. This is amazing. You can watch the whales and dolphins and swim with whale sharks in Nosy Be.  The Nosy Be Archipelago is known for great beaches and little paradise islands.
Relax in hot tubs in Ranomafana
Take a chance to relax in hot tubs in the Parc National de Ranomafana's with mysterious cloudy forest and cool fresh air.
Explore the caves and tsingy in Ankarana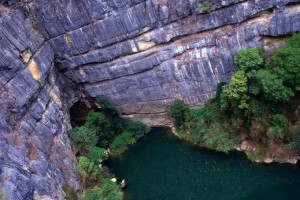 You can find Bat Caves in Ankarana. There are 100 kilometers of explored subterranean caves, but caves stretch out 200-300 kilometers. There are also tsingy in Ankarana – the extraordinary geological formations of limestone karst that are made weird by vertical and horizontal erosion.
Study the history of Madagascar in Ambohimanga
Visit Ambohimanga where members of the royal families lived. This archeological site includes a ruined city, sacred places. The wall around the historical village date back to 1847. The mortar of lime and egg whites was used for it.
Diving and snorkeling in Ifaty
The coral reef near Ifaty creates a natural barrier against waves. It makes the place perfect for swimming, diving, fishing and snorkeling.
The Baobabs' Alley is located at a distance 20 km from Morondavana. You will see huge baobabs growing on two sides of the road that look amazing at dawn. These baobab trees are about 800 years old.
Try Malagasy cuisine
Malagasy cuisine is a mix of Asian, African and European flavours. It encompasses culinary traditions of the Indian Ocean island.
In Tana you can try meals in La Varangue, the venue with ideal reputation that offers gourmet fusion cuisine in Antananarivo.
Delicious meals of fusion cuisine are also served in Kudéta (Antananarivo). French influenced Malagasy meals are cooked at this venue.
Try French and Creole cuisine in Chez Sucett's (Antananarivo).