Icelandic Fashion
Icelanders love fashion and Elite Club Ltd. found the best places for shopping in the land of ice and fire. Our Top 3 pick includes:
Kiosk
This modern shop has a unique concept, its co-op shop owned by 9 local designers and one of them is always working behind the counter. This shop is legendary and has won awards for best Icelandic fashion in three past years in a row. Make sure you will stop by to get something from talented Iceland designers such as Kristjana S Williams, Helicopter, EYGLO, Hlín Reykdal, Hildur Yeoman, Milla Snorrason, Sonja Bent, Kyrja, and Sævar Markús.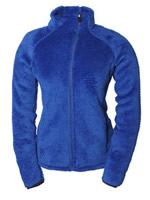 66 Degrees North
This iconic brand is one of the Iceland's oldest design and manufacturing company established in 1926. The company specializes in high-quality outdoor wear for men, women children and infants. Get one of the trendy jackets, sweaters or coats to stay warm in Iceland and other cold places.
Icewear
Luxury Icelandic knitwear since 1972. The brand is famous for high end woollen fibre that comes from Icelandic sheep It is truly perfect fibre; its light, natural, breathable, and water repellent. Icewear designs are considered uniquely Icelandic, stylish and functional at the same time.