Top 10 Things to do in Sochi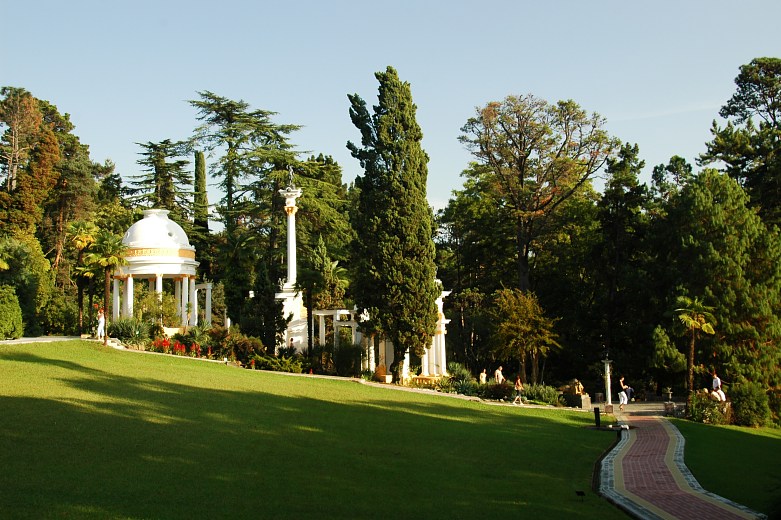 During Soviet times, Sochi was the best sea shore resort in Russia. It's been appreciated by tourist from all over USSR for its unique location, subtropical climate and nice infrastructure. Nicely situated between Caucasus Mountains and Black Sea, Sochi and its territories sprawl for 145 kilometers (90 mi) along the shores of the Black Sea. Historically tourist will flock to Sochi for the sumer season, however with the development of the nearby ski resort of Roza Khutor in Krasnaya Polyana. Sochi quickly gained its popularity as a winter sports resort. Sochi is famous for parks, botanical gardens, skiing resorts, mountain treks, mountain river rafting, waterfalls and even subterranean caves. And it's no wonder that Sochi is hosting the XXII Olympic Winter Games and XI Paralympic Winter Games in 2014.
Are you ready for the Games?
The actual competitions will take place 17 miles south along the coastline. The skating events will be held in a town called Adler and ski races will be in Krasnaya Polyana, 29 miles east into the Caucasus range. Therefore, it would be useful to know where you can find good local food, what's the best way to explore the region, where is city's best entertainment and maybe try to fit in a ballet performance when the completions are over.
Interested in Sochi culture and social life? Sochi's Town History Museum has superbly presented and impressive collections including exhibits of Caucasus nature, Black sea marine life, archeological discoveries of the Sochi region and the space display with the Soyuz 9 capsule that returned to Earth in June 1970 after 18 days in orbit. If you prefer an adventure, you have to visit the archeological sites and explore the subterranean caves. The other places to visit are:
Visit Winter Palace, a beautiful opera & ballet house.
Relax in botanical gardens.
Explore the nearby Sochi towns and villages with Reinfo tour operator.
When else you'll get a chance to do fishing in a Black Sea?
Go for mountain hiking.
Try parachuting excursion with Rosto Sochi Airclub.
Use town's public sports facilities and play tennis.
Visit mineral bath centres.