Luxury Resort on the Russian Rivera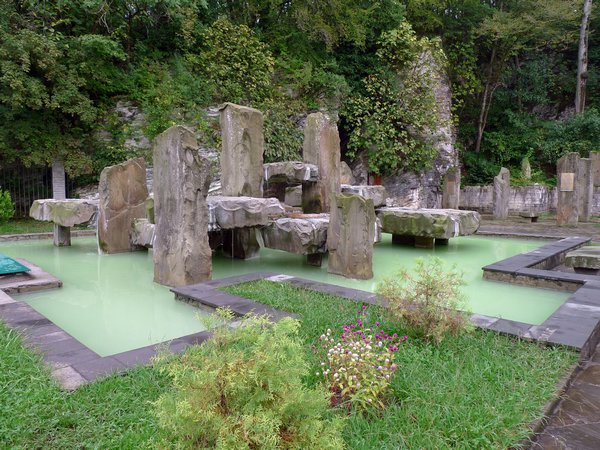 If you are visiting Sochi during summer, best place to stay and relax is The Grand Hotel & Spa Rodina. This is the most luxurious resort in Sochi on the Black Sea Riviera. This boutique hotel has a warm and cozy atmosphere, and it feels like home and not by accident, Rodina could be translated as "Motherland" in Russian. This hotel is a perfect blend of luxury, comfort and first class service. The resort has 15 hector park, access to the sea, 40 beautiful rooms designed by Susanne Loggier and Patrick Brugmann. Each room faces the sea and has an impressive summer terrace. Rodina has the best SPA complex in Sochi and offers a unique experience with style, tranquility, innovative procedures and high end cosmetic line. Hotel also offers state of the art movie theater where guests can enjoy latest blockbusters. The hotel has a posh Lili Bar and a restaurant that is called Moskva during the day and Black Magnolia during the evening. The décor and the menu slightly changes and but the quality of the cuisine stays the same.
During your stay in Sochi you can take advantage of Sochi's local SPA centers that are world famous for its special mineral springs. If you are a SPA lover, you may want to visit one of the best mineral and hydrosulphuric spring water resort also known as Matsesta Spa. Mud and hydropathical facilities have been used for over 170 years to treat diabetes, nervous system, bone and cardio-vascular illnesses. Geologists call this SPA resort maternal for its unique water composition. The spring water is taken from 700-2000 m depth, from limestone of Cretaceous Jurassic periods. There is a lot of evidence that local tribes used to take hot baths in that area and drink spring water to treat diseases more than two thousand years ago. The proper resort was founded in early 1990s when minister of agriculture and state property Mr Ermolov build the first 'bath building'. Today, Matsesta baths help to promote blood circulation, cure chronic diseases, regulate the nervous system, and help to treat lymph and spine disorders. Matsesta water microelements contribute to detoxification and improve valuable nutrients assimilation.