Top 5 Luxury Kitchen Appliances
Elite Club Ltd. is always looking for the best of the best in the luxury world. In this Special Issue, our experts conducted an extensive research to select Top 5 Luxury Kitchen appliances. All these companies have been making kitchen equipment for many years and these brands make truly spectacular kitchenware.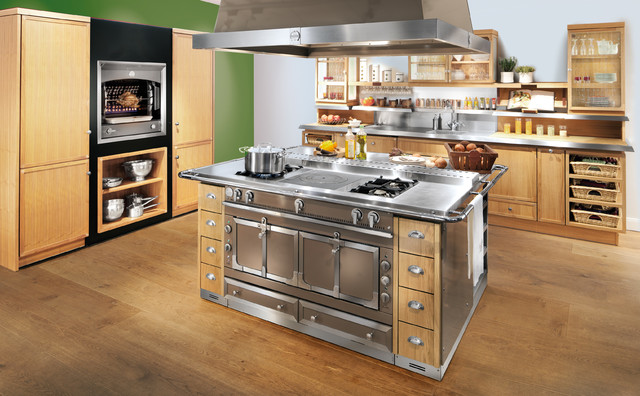 La Cornue
La Cornue is all about an ideal of excellence. That's why you have to wait at least 2-3 months for your special Château and Cornuchef because these pieces are assembled by hand and by one person. Once the order is in progress, it will be monitored, controlled and tested at all the stages of production. The desired results and satisfaction is guaranteed.
Miele
Miele's philosophy could be found on its website, it's not rocket science, it's simply all about durability, reliability, security and peace of mind. May be that's why for over 100 years customers were so happy and kept coming back for more? This authentic German brand doesn't need advertising; it's a promise of quality and superb reputation.
Viking
Viking is most known on the American market for its highest quality products. It continues to create must-have appliances and it has ambitious plans to expand overseas. The major stand out point about this company that it started small and the main focus has always been on a customer, trying to improve and to provide best culinary lifestyle experience.
Thermador
This brand was the first one to create built in oven in 1960s. And this is how Thermador became the kitchen maker for social people who enjoy creative cooking and socializing, this brand is not for boring cooking. Classic design, progressive technology, and revolutionizing vision are all part of the new modern kitchen.
GE Monogram
GE doesn't need an introduction. This leading American manufacture for years has had a reputation for reliability, vision and loyalty to customers. GE Monogram line offers high end refrigerators, oven and other state of the art appliances. If you ever need a repair, you will get customer service people at your door at any part of the world. This is what we call first class service!