Missoni on the Shores of Lake Como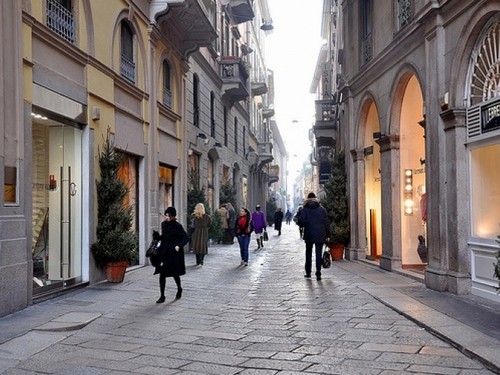 Shopping in Italy is a dream. Italians are world famous for making luxurious clothing, elegant shoes and high end accessories. Lake Como's superb location and close proximity to Switzerland and Milan allows to plan shopping trips to the best fashion spots in the world. Milan is known as a shopping mecca of Italy. Via Montenappoleone is home to the best names in the world of luxury: Louis Vuitton, Botegga, Versace, Gucci and Valentino. Around the corner on via della Spiga you can shop at Armani, Sergio Rossi, Prada and Fendi. If you want to try latest trends by Missoni, Hermes and Miu Miu, make sure you go to Via Sant' Andrea.
'Foxtown' shopping mall is a hidden gem for those who want to buy nice brands for a reasonable price. It's a large discounted designer outlet located on the boarder of Italy and Switzerland and only 20 minutes drive from Lake Como.
The lakeside villages such as Cernobio, Menagio and Bellagio also have designer shops. In Como you can find Max Mara and a boutique called Tessabit where you can find brands like Prada, Gucci and Dolce & Gabbana. An interesting fact about Bellagio, this small village has been the heart of Italian silk production for over two hundred centuries. Elite Club's favorite boutique on Lake Como shore is Missoni located in Bellagio. Iconic fashion house Missoni is famous for its colorful and graphic designs. Luxurious patterns, comfortable knitwear, unique style, classic and yet a bold spirit. The history of the brand is romantic. The founder Ottavio Missoni was a successful athlete and a businessman that owned a workshop that produced wool track suites. He married Rosita Jelmini, who came from a family of shawl makers. The new family set up a knitwear workshop in 1953 that today is known as a fashion house Missoni.