The Magic of the Greek Islands
The Greek Islands are jewels in the crown of Greece tourism. Although most visitors to Greece will spend a couple days seeing the sites in and around Athens, many choose to focus exclusively on the islands. Greek Island cruises are one of the most popular ways to explore the archipelago, and sailing in the Greek Islands on private vessels is also incredibly popular. In addition to cruises, ferry rides, and chartered yachts, those who wish to visit the Greek Islands can also go by air. However you get to the islands, you will be met with some of the most beautiful beaches in the world, fascinating history, and great things to do.
Santorini
Santorini falls in the Cyclades group of Greek islands, and was formed due to a volcanic eruption. It consists of volcanic islands and is also known as the Thera or the Thira. Santorini offers spectacular sights, which can make anyone turn into a creative photographer. This island also proves to be a great bet if you want a holiday by the beach with some amount of action as well. Romantic sunsets and a pulsating nightlife makes this place a popular choice for many.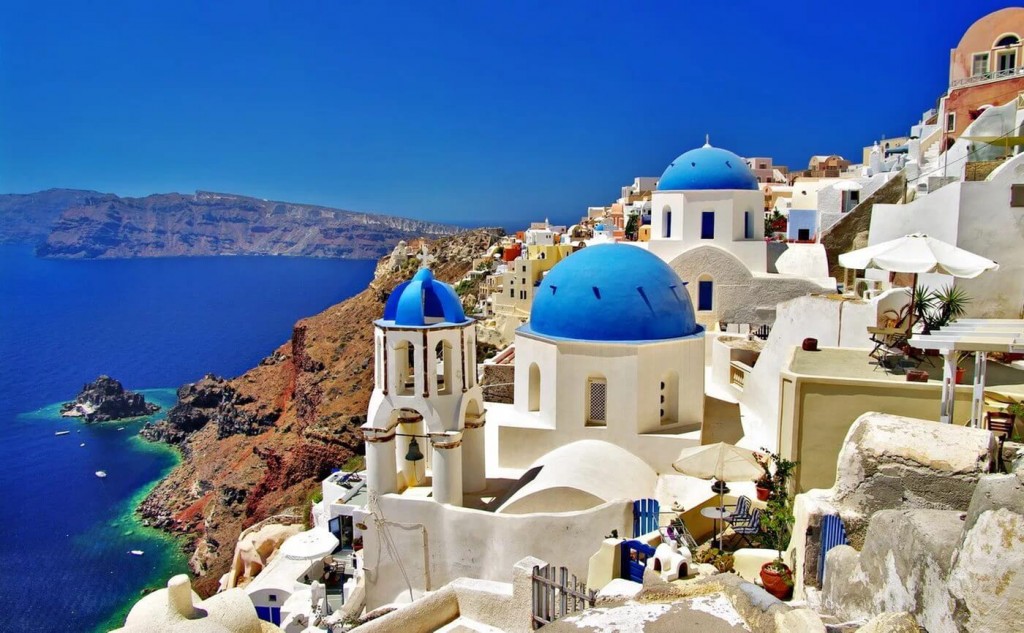 Crete
Crete is the largest of the Greek islands, and the fifth-largest island in the Mediterranean. Although subjected to overcrowding due to commercial activities, this is surely the place to get that enviable tan. The spectacular island of Crete also has lots of things in store for the avid traveler. Secluded and sandy beaches, villages with traditional flavor, and various other places worth seeing makes this a most sought after destination.
Corfu
Corfu is also one of the most-favored Greek islands among tourists, and is in the Ionian Sea. This island is known for its typical music flavor. The twangs of the guitar, and the chorus that accompanies it, add to the merry atmosphere of the island of Corfu. If Corfu is a destination on your list, be prepared for loads of sun and sand, with plenty of sea sports activities at this beautiful destination.
Mykonos rates very high among the top destinations all over the world. This is yet another island that is very popular for its natural beauty and the rocking nightlife. It lies in the center of the Cyclades group. Early years had seen Mykonos to be a controversial place with the kind of culture it propagated, but today, it is very cosmopolitan and offers a rather bustling kind of a holiday. It is no wonder that Mykonos is also famous as one of the top clubbing destinations in the Mediterranean.