Top 10 things to do while travelling in Vietnam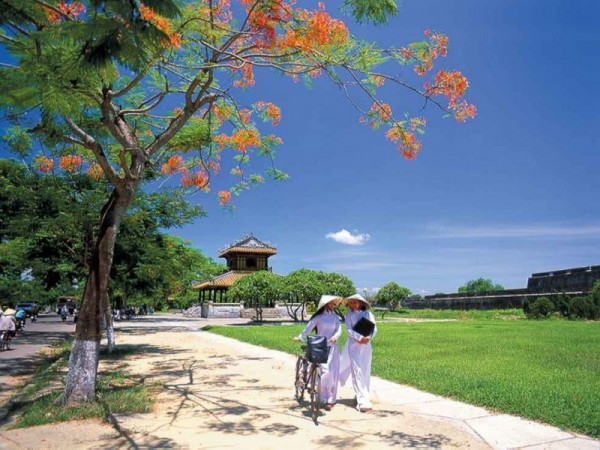 The natural beauty of Vietnam becomes a surprise for many travelers. The fascinating rice fields, old temples and historic attractions are admired by the visitors of the country. There is so much to see so this article is just a brief survey of your possible tour.
Explore the network of underground channels
Cu Chi Tunnels is a huge network of underground tunnels located 40 kilometers away from Ho Chi Minh City (Saigon). Viet Cong guerrillas used Cu Chi Tunnels as a hiding place during the Vietnam war. Now it is a famous tourist attraction.
Travel along the Mekong river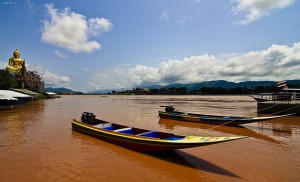 Travel along the Mekong river that is used as a highway in Vietnam. The matter is that many villages can be accessed by water only, so Mekong river does not only connect settlements but brings life to them. Water of Mekong nourishes everything around, and used to grow rice.
Mekong Delta in southwestern Vietnam attracts tourists who come to see the bright floating markets, sugar cane groves, rice paddies, fruit orchards and picturesque villages. This agricultural region is equipped with maze of canals that stretch from the Gulf of Thailand to Ho Chi Minh City.
Look at Mui Ne with colorful boats and sand dunes
You should also visit Mui Ne, which is a fishing village with lots of bright fishing boats scattered around the harbor. The colorful boats create spectacular view. There is a canyon walk beside the village and sand dunes. Strong sea breezes there make it a popular place for kite surfing and windsurfing.
Enjoy the view of Sa Pa terraces
Sa Pa terraces are very spectacular! They are located near Sa Pa, a town not far from China, in the Muong Hoa valley. Local people grow rice, corn and vegetables there.
Explore Hoi An
Hoi An is an international port of the 16th century on the coast of South China Sea. The center of the town has many winding lanes and shops in Chinese style. It is sometimes referred to as Venice of Vietnam because there are narrow canals in the city.
Visit Thien Mu Pagoda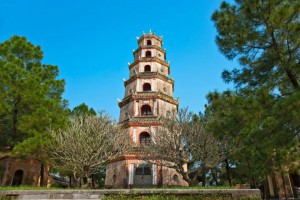 The tallest pagoda in Vietnam – the Thien Mu Pagoda in Hue, which is a symbol of imperial capital. It was built in 1601 and had a simple design until it was enhanced later with more complicated details. When you visit the citadel, you should bear in mind that everything around was bombed in the war, but tombs of the Emperors remained intact. It is a good opportunity to see Vietnamese Buddhist architecture.
Explore caves in Ha Long Bay
Ha Long Bay is translated as the Bay of Descending Dragons. It includes thousands of islands with lush vegetation. The rocky formations rise from the water as sea dragons. There are grottos, intriguing caves that are very interesting to explore. The boat cruises are organized at the place. The islands are named after creatures or things they resemble: Voi Islet (elephant), Ga Choi Islet (fighting cock), Mai Nha Islet (roof) and etc. Tourists also love kayaking, swimming and diving in Ha Long Bay.

Try Pho and other Vietnamese meals
Vietnamese noodles Pho is a national dish. You can try it in any local café, as well as Vietnamese coffee. The food is cheap and delicious in Vietnam.
Visit the vibrant local markets
it is interesting to explore local markets that will tell you much more about the Vietnamese than any guide.
What to buy in Vietnam
Buy silk and tailored clothes in Hoi An. Acquire the snake wine – Saigon Do if you love exotic things.