Where to go at the Bahamas
 
Bahamas is a quintessential relaxing place for vacation. This travelling destination is famous for its paradise sandy beaches first of all as most tourists go to the Bahamas to spend time on them. Beaches stretch for hundreds of kilometers. The coral reefs protect the vacationers from ocean winds. Choose New Providence if you want swim in clear waters and enjoy the views of coconut palms and lush vegetation. Grand Bahama Paradise is another popular destination for beach rest.
Diving is very impressive at the Bahamas because water is pure – its visibility exceeds 30 meters. Usually the shallow reefs are offered for diving: 3-15 meters to see a fantastic and diverse sea life. The water is clear thanks to the Gulfstream, which protects the island from the sediments of Florida. Diving is offered to all, but only advanced divers are allowed to some places where they can discover the underwater tunnels. Advanced scuba divers can explore the wrecks of the Civil War ships, which are now inhabited by lobsters and octopuses.
Blue Holes present an amazing phenomenon of the planet and you can find them in the Bahamas. These places are called this way for intense blue color. If you dive or snorkel at such place you will wow by underwater beauty. Therefore the Bahamas is a great destination for cave diving. Underwater photographers enjoy such places. During night, diving at southern part of the Bahamas the divers can see the sleeping sharks. The best season for diving in the islands is from November to May.
If you want to get acquainted with the history of the place then you can go to Nassau and explore its forts and monuments. There are several art galleries on the islands but people come to enjoy nature there. You can see incredible animals in Adastra Gardens and Zoo (Nassau). It presents many tropical and subtropical plants.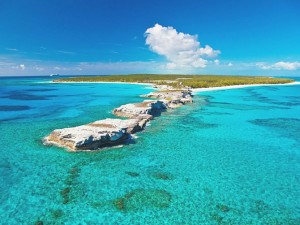 Eleuthera has its colonial charm, where tourists can see colonial villages and pineapple plantations. Excellent seafood restaurant are located there.
Some islands are good for fishing, for instance, the island of Andros and Bimini. The catch is fantastic there thanks to Gulf Stream. Eleuthera is great for diving in the coral reefs. Go to Long Island for yachting and Inagua Island to swim with dolphins and observe exotic iguanas and pink flamingos.
Kayak through the Lucayan National Park with its unique wildlife and watch the dolphins and sea-lions at Blue Lagoon Island.
Do not forget that this is the place where pirates lived so you should try some rum cocktails before you leave.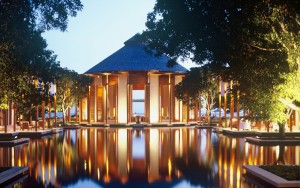 You can find great selection of Bahamas villas that are tailor-made for the beach holiday. Ultra-luxurious Caribbean Amanyara offers its pavilions to the guests. Villas are rather expensive at the Bahamas. The modest offers: KettleStone Villa is an oceanfront villa with seaside pool that costs $750 per night. Safe Harbor is a Private Residence in Nassau with 4 bedrooms and 5 bathrooms. The price is costs $950 per night.
The best tropical experience can be received in more expensive villas with pool, golf carts and other amenities. The price then can exceed 2-3 thousand dollars. For instance, Cozy Mozy in Old Fort Bay ($2300).