What to buy in Australia?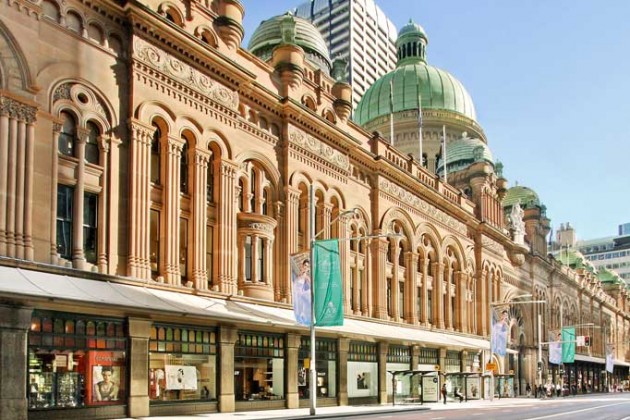 No holiday is complete without shopping. If you travel to Australia it is a good chance to arrange a shopping spree to purchase items you would not find anywhere else. For instance, there are precious stones extracted only in Australia such as opal, which has become a national stone of the country so tourists frequently buy souvenirs with this gemstone. The Australians make rings, pendants, earrings, brooches and other kinds of jewelry with opal. However, it is sold even loose or uncut.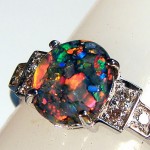 It is very important to buy opal correctly not to overpay for the gem of low quality. You should understand that there are many types of opal. Black opal is the rarest gemstone of value. Some opals are with a rainbow of colors or with deep blue-green hues. Boulder opals can be smooth or uneven. They are of many colors and forms just as light opals that can be of different colors too.
Opals are unique Australian gifts as 95% of world opals are extracted and manufactured here.
Travelers love shopping in the trade centers, boutiques, marketplaces of the cities and towns they visit.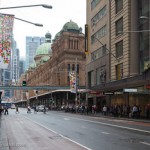 If you come to Sydney, you can shop on the Market Street or Pitt St Mall. Clothes designed by leaders of world fashion can be found on Elizabeth Street and Castlereagh Street. Visit the Saturday fair in Paddington. There are also many shops on Oxford Street you'll probably like in this part of the city. Lovers of retro style can buy the items of this kind on Crown Street (Surry Hills) and King Street (Newtown). There are elite boutiques, where you can find unique and interesting things. Old style is combined with local color on the Saturday market or far away streets of Bondi.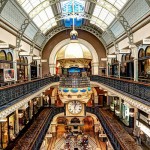 Being in Melbourne you can have a look at goods of world manufacturers in Melbourne Central or Melbourne General Post Office that takes the whole block. Customers buy fresh products, clothes and souvenirs in Queen Victoria Markets. Fashion designers of extra class present their models on Chapel Street of Prahran district. Stylish boutiques of Brunswick Street in Fitzroy district also attract the attention of visitors. You may also like Rose Street Artists Market or Bridge Road of Richmond that feature low price tags on amazing things.
In Brisbane, Queen Street Mall with about about 500 shops included is a must for shopaholics. The mall is at the centre of the city. Brisbane Arcade is located nearby if you want to continue your shopping spree. Handmade items and clothing made by local fashion designers can be found on South Bank Markets.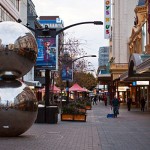 Rundle Mall in Adelaide will satisfy you passion for shopping. There are about 500 shops along 13 arcades there. Stylish clothes, interior items and other things are presented in the galleries of the shops. If you go the western part of the city, you will find bookstores and boutiques on Hindley Street. You can have a great bargain if you take advantage of the discounts in the shops on Glen Osmond Road. King William Road of Hyde Park is a place for fashion-minded customers. The lovers of antique things should go to Grote Street and Magill Road in Maylands.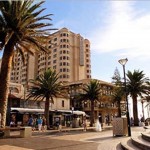 Shopping and pleasure should be connected. You will get aesthetic pleasure looking at works of Australian designers and breathing in Italian coffee aroma on Melbourne Street in North Adelaide. Or you can do some shopping on the coast of ocean. There are many shops on Glenelg district on Jetty Road and Moseley Square Markets (summer market), where items without extra charges are sold.