Best Flower Bouquets from around the World
It's a tradition to buy flowers for March 8th. However, holiday or not, there is never a bad time to surprise a woman with flowers! So, I went around the world to found the best flower designers.
Melbourne
Kate Hill Flowers
537 High Street, Prahran, Victoria 3181, Australia
Telephone: +61 3 9510 8800
Website
Shop online
"Kate Hill Flowers is a leading Melbourne florist passionate about crafting the very freshest, premium quality flowers into truly remarkable works of floral art."
---
Singapore
Fiore Dorato
48 Club Street, Singapore 069425
Telephone – +65 6538 7227
Website
Shop online
"Fiore Dorato meaning "Gold Flower" – a name that expresses highly valued floral designs it creates. Fiore Dorato has been awarded The Singapore Tatler – Best of Singapore – Florist for the last 7 years running. "
---
Moscow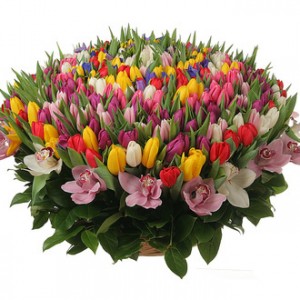 Send Flowers Russia
Order
"Flowers as gifts, flowers for loved ones, flowers for any occasion, magnificent baskets of flowers, original flower compositions as well as natural flowers decorations."
---
Paris
La Boutique de Babylone
39 rue de Babylone 75007 Paris
Telephone = 01 53 63 14 00
E-shop
"Nestled in the heart of the 7th district, close to the Square of the convent of the Sisters of Saint Vincent de Paul, the shop of the Rue de Babylone is a haven of nature and poetry. Garden of the most beautiful species chosen with patience and passion by Céline, it comes in a soft, delicate and wild at the same time register. This place is an invitation to stroll between branches of fruit trees, rose garden and fragrant wildflowers."
---
New York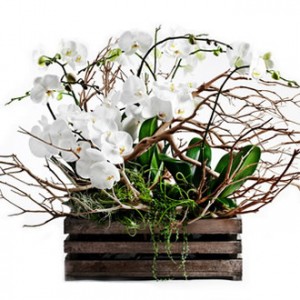 Banchet Flowers
809 Washington St.
Phone – 212-989-1088
Website and Order
The arrangements are edgy and sophisticated, and feature out-of-the-ordinary flowers like Luxor roses and "Black Magic" vanda orchids.
---
Los Angeles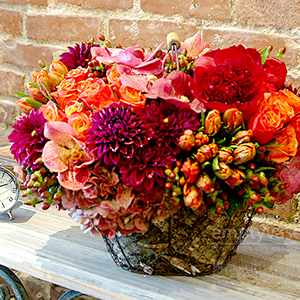 The Empty Vase
9033 Santa Monica Boulevard
West Hollywood, CA 90069
Phone 310.278.1988
Website
Order
"The Empty Vase Florist of Los Angeles is widely known as the best and most creative flower shop. Specializing in new and unique flower arrangements, topiaries and the like, The Empty Vase produces cutting edge designs and was voted best florist in Los Angeles."