Top 3 destinations for Interior Design Inspiration
If you are remodelling your house or thinking about changing a few things in your penthouse décor, you may want to look for inspiration. Elite Club Ltd. recommends Top 3 destinations where you can find interesting ideas for the new interior style and buy exclusive decorative items.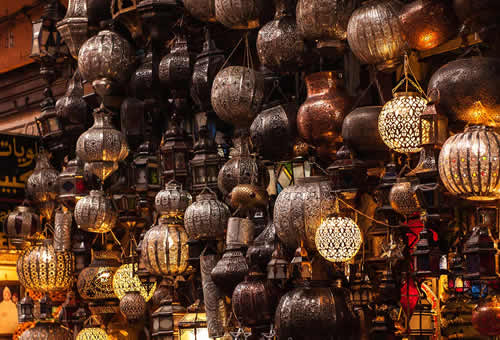 Marrakech, Morocco
Explore a beautiful Moroccan culture and craftwork. This unique Northern African country is famous for long beaches, ancient fishing ports, beautiful mountains with snow caps and oldest and finest early Islamic architecture. Marrakech is a former imperial city that was founded in 1062 by Berber farmers. Many young and establishes interior designers and fashion experts come to Marrakech for inspiration. All roads lead to the souk that is actually the northern part of the city that is made up of overlapping bazars, boutiques and little stores. It may take a few days to figure out where to find what you are looking for, the souk maze is full of surprises; copper work, tribal decorations, homemade jewellery, bottles of spices, five hundred year old iron lamps and leatherwork. The must stores are Mustapha Blaoui, Amira and Akbar Delights where you can find Moroccan treasures such as custom made candles, leather clad cabinets, beaded clothing, bags and other unique items.
Paris, France
Paris is always associated with gourmet food, romantic getaway and high end cultural experience. The city of lights attracts every year thousands of artists who come from around the world in search of fresh ideas. Paris Flee Market also known as marche aux puces in Clignancourt is considered one of the best shopping destinations in the world. This is the center for where dealers shop and trade with each other, and where everybody can find authentic, exotic, one of a kind items. Paris Flee Market is just like a small city within a city with many narrow streets, ancient alleys, passages and warehouses. Start your treasure hunting at the markets Antica, Dauphine, Paul Bert, and Vernaison. If you are looking for vintage items and French furnishings, Elite Club Ltd. recommends to check rue Lecuyer. This is a real paradise for designers who are after authentic chandeliers and interesting art work.
Jodhpur, India
Jodhpur is another unique destination where you can develop a special interior design vision. This town is full of talented craftsmen and you can find tons of wonderful decorative items, and that makes this Indian destination one of the most famous hub for dealers and export operations. Every year thousands of buyers come to Jodhpur from North America and Europe to buy antiques, ethnic decorations and objects d'art. Elite Club Ltd. suggests checking two shopping paradise destinations also known as Bhandari Export and Nitisha. You can find everything for your house in these outlets including textiles, bed covers and cushions, handicrafts, Indian and Arabic decorative items, furniture and even affordable jewelry.