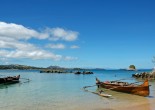 Lets explore exotic and colourful countries of Sri Lanka, Vietnam and Madagascar with elite Club Ltd. We will take you on the amazing journey with us to ancient traditions and modern luxury lifestyle.
Aug, 18
Marco Polo called Sri Lanka the most beautiful in the world, but it is not only about a spectacular scenery. There are many things that make the island charming.
Aug, 16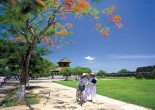 The natural beauty of Vietnam becomes a surprise for many travelers. The fascinating rice fields, old temples and historic attractions are admired by the visitors of the country.
Aug, 16
This is an ideal destination for tourists who love to explore diversity of flora and fauna and those who enjoy outdoor rest. There are a lot of national parks on the island.
Aug, 16