Top 5 Caribbean Islands for vacation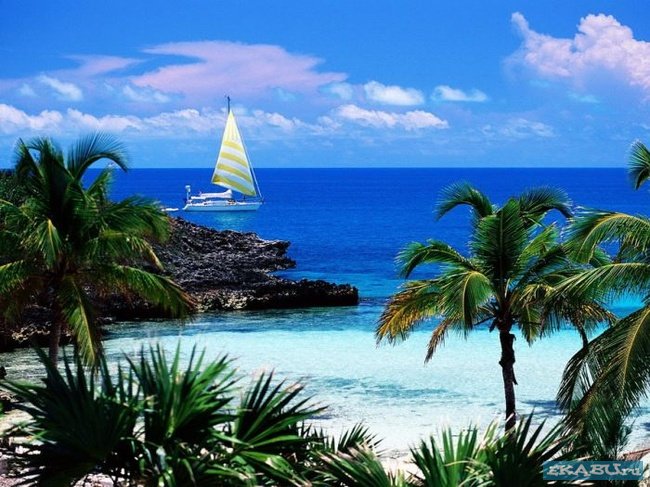 Caribbean Island is one of the most attractive tourist destinations for vacation. The islands are scattered in the Caribbean Sea and offer an exciting array of luxury experiences. If you are confused and do not know where to go you should read our review of top 5 Caribbean islands for excellent vacation. No matter, which of them you choose, safe and peaceful getaway is guaranteed to you.
All the comforts you would expect of fantastic resorts and exceptional beaches can be found on the Caribbean islands. Tourists enjoy premium beachfront suites with stylish Caribbean décor, open style cottages with own pools, award-winning resorts and endless possibilities for adventures. All-inclusive resort dining is superb and offers gourmet dining for special occasions, Caribbean fusion cuisine, a variety of cool delicious drinks served on the beach and at poolside.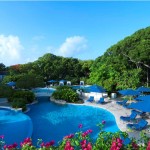 It is worth going to Aruba known for its high-end resorts and beaches. The nature of Aruba makes the island unique so no wonder that it is one of the hottest places liked by tourists. They call it a tropical paradise and this is not an exaggeration. It is the most visited island in the Caribbean region. The climate is almost always pleasant here. This is a tax free zone therefore it's the best place for shopping.
Aruba is an excellent place for honeymoon destination. Luxury resorts and state-of-the-art amenities make it a perfect destination point. There are 43 hotels in Aruba surrounded by sheer beauty. The best restaurants and casinos are located here.
Saint Martin is the next island that entered our list of hottest island of the Caribbean region. The island is shared by two cultures. This tourist destination is a good alternative for those who like pristine beaches and want to spend vacation at the place with vibrant night life. Mix of French and Dutch cultures created unique atmosphere on Saint Martin. The airstrip of the island is just beside the beach.
Antigua paradise attracts all tourists who look for the Caribbean hideaway. They can relax in unpretentious atmosphere. You can purchase all-inclusive vacation packages in one за the luxury hotels with state-of-art facilities.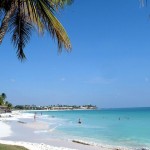 Lovers of yacht sport come to Antigua as famous regatta is arranged here every year. Antigua Sailing Week is one of most notable events of this island with 1500 participants from different countries of the world involved into it. About 5000 people come to Antigua to look at spectacular regatta that includes 5 races. Wealth of spectators is drawn by freedom, romance and adventure atmosphere that reign here.
Antigua is a secluded peninsula with resorts and villas available for rent. High-class rest at villas with Caribbean flair has much to offer. There are high-end restaurants, glamorous hotels and fashionable resorts. This popular yachting and cruising destination has many lavish facilities. Excellent little beaches are scattered all over the island. Antigua is interesting as well as it has tangible colonial heritage.
The notable residents of this island are Timothy Dalton, Eric Clapton, Oprah Winfrey, Silvio Berlusconi and many others.
Those who look for luxury and relaxation can go to Barbados. This is an island on the edge of Atlantic ocean, which is liked for its welcoming friendly atmosphere and unique heritage presented by blend of English, West Indian and African culture. The island has the biggest rate of repeat visitors.  Barbados is the only coral island, the birthplace of rum. The Reggae festival and Barbados Food, Wine and Rum Festival are two biggest events held here which thousands of tourists can visit.  Adrenaline junkies come to Barbados for extreme activities.
There are a lot of private excusive getaways each has some specific charm. Those who want to hide away from the distractions of the 21 century are invited to small private island Petit St. Vincent, one of the Grenadines.  Tourists consider it timeless paradise without features that spoil modern world and you will hardly find high tech features here: no phones, TVs, check-ins. You will be lost for high tech world as long as you stay here. Enjoy nature and rustic luxury in this self-contained world, which deliberately refused from wonders of civilization. It explains the unique spirit of the place.