Romantic Dinner in Moscow
I suggested going to Venice for Valentine's Day Weekend. In case you cannot make it to Venice, there is a nice substitute in Moscow. Palazzo Ducale is a truly Venetian Palace. This restaurant has been popular for special occasions and celebration. My other favourite is Mario Restaurant, the place to splurge and take your loved one's breath away.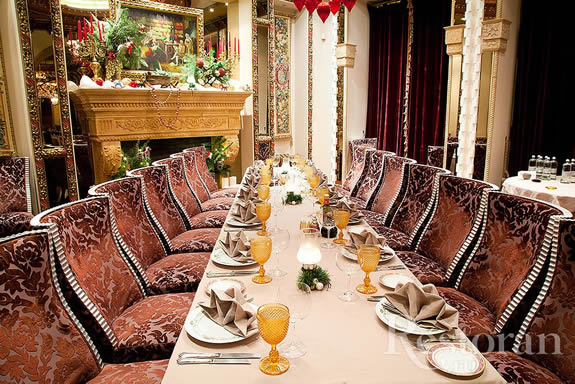 PALAZZO DUCALE
Venetian Doge's palace in Moscow! Handmade chandeliers, paintings with palaces, golden mirrors, mosaic stained-glass windows, gondola statue and starry heaven ceiling. The interior design shows all the sides of this splendid palace. Luxury of Venice is reflected in florid moldings and in linguini with lobster in rich pink sauce. Baked sole with parmesan is excellent, langoustine tar tar is tender and sweet, beef carpaccio is flavorful. The ambience is sublime; twilight and classic Italian music make this restaurant a perfect venue for a special romantic dinner. You will definitely get a respectful surrounding here: State Duma representatives, business elite and veterans of Russian pop scene.
Bill: $$$$$
Service: *****
Address: 3 Tverskoy bulvar, building1, Metro station: Pushkinskaya
Tel 7 495 203 0231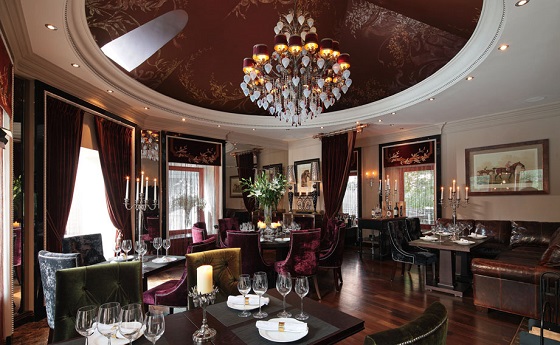 MARIO
This is one of the oldest and finest venues for billionaires. This restaurant is famous for impressive elegant interior and simply fabulous open summer terrace. This place has been a meeting point for the high society, rich and famous, oligarchs and politicians. Mario was the pioneer in luxury dining in Moscow and the first to offer visitors three golden rules: high end cuisine, exclusiveness, and elite clientele. $100 for an entree course is for those few who appreciate the prestige of this establishment. Everything on the menu is exceptionally delicious and spectacular. Chef's generous portions will not leave you indifferent to spaghetti with prawns and beef steak with foie gras. Other signature dishes are seafood salad and Napoleon cake with fruits and berries. Waiters will treat you as a king and you would like to come back here just to feel like VIP again.
Bill: $$$$$
Service: *****
Address: 17 Klimashkina ul., Metro station: Krasnopresnenskaya, Ulitsa 1905 goda
Tel 7 495 253 6505
For More Restaurants Reviews please visit www.alinasrestaurantguide.com